the gift card to offer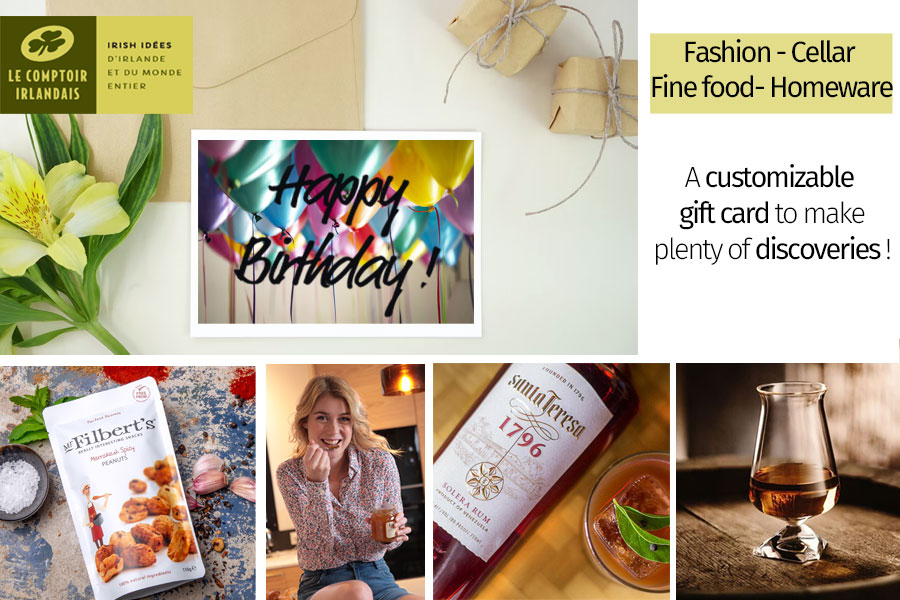 Be sure to please with an original Gift Card to buy in one click!
▶ Choose the amount of your card from 30 to 500€,
▶ Personalize your gift with a personal message,
▶ Print the card or send it by e-mail to the address and the day of your choice.

Ideal for a last minute gift. Christmas and greetings, birthday, Valentine's Day, Mother's Day, Father's Day, Wedding ... Offer hundreds of possibilities among the gift ideas from our catalog.

The amount will be available to the recipient as a voucher valid for 1 year throughout the catalog and used in one or more times on the site or shop.
1. Select a template
2. Gift card information