Discover THE TEA, our selection of teas from the best plantations in the world. The expertise developed by our teams for more than 30 years and the complicity of great experts allows us to offer an attractive range of teas and rooibos with exceptional qualities.
Fruity, spicy, tangy, floral or even woody recipes ... Our exclusive blends of black or green scented teas and rooibos offer you original and sometimes surprising flavours.

---
Fascinating by its softness, freshness and tone, green tea of The Tea can be drunk throughout the day, hot or cold. Green tea is obtained with a natural oxidation quickly stopped after harvest to maximize its content of antioxidants and a high concentration of L-theanine with relaxing effect.
---
Nature or scented, black tea comes from the most beautiful gardens in the world and comes in a thousand ways. Originally, it was invented and popularized by the British around the nineteenth century with a complete process of oxidation. Black tea can retain its flavours for many years.
---
The rooibos is a shrub from South Africa regularly nicknamed the red bush. It is mainly used for making herbal tea with its typical flavours, very mild, light and its concentration of antioxidants. It is free caffeine.

---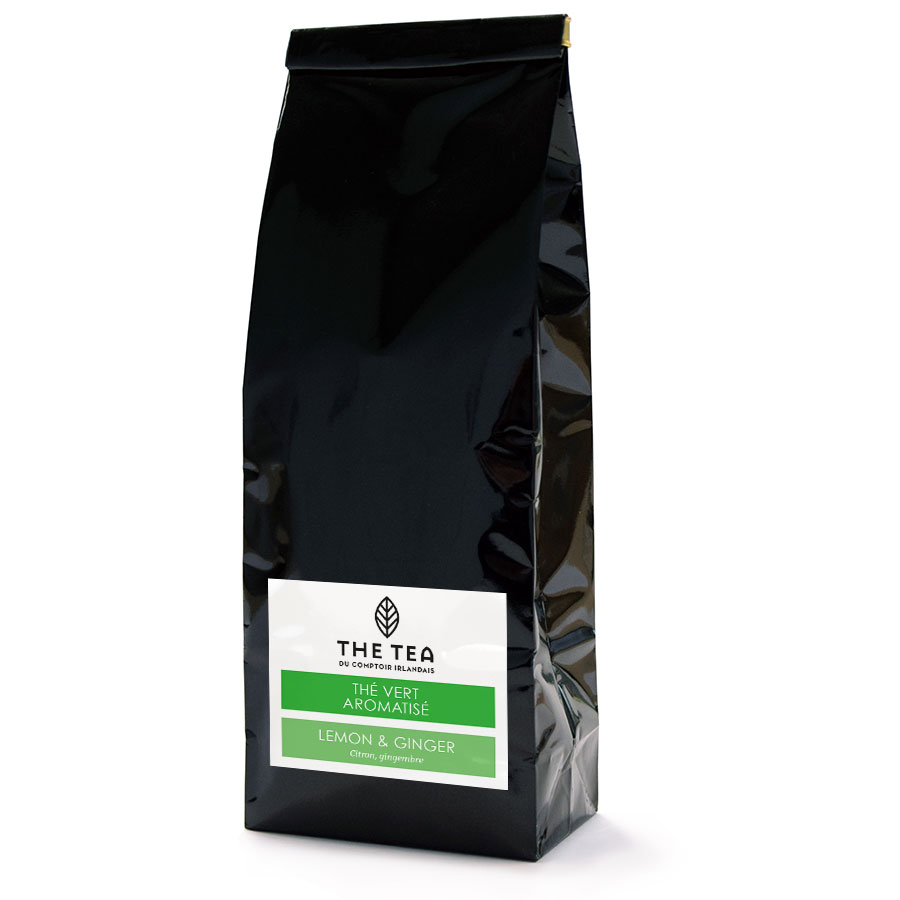 The Tea presents its teas in 100g black loose tea bags.
These loose sachets guarantee tea conservation and fully preserve the taste quality of the leaves, aromas and essential oils.
If you wish, you can also transfer the loose tea into your own airtight tins.
Many blends are available in 100g bulk bags.
Bag from 5€30
Our commitment to quality
The Tea selection at the Comptoir Irlandais is made with the support of one of the largest French tea houses.

We have developed a selection of high quality tea leaves from the best plantations in the world: India, Sri Lanka, China, Japan, South Africa.

Teas are made by experts from the finest tea leaves, aromas, spices and natural essential oils for scented, delicate and balanced chords.