A family business now run by the 5th generation, Barbour was founded in 1894 in South Shields by John Barbour who aimed to create weatherproof yet flexible and comfortable clothing for working communities in the North East of Scotland.
Since its inception and still today, Barbour has remained a family business whose exceptional know-how is recognized by many media celebrities and royal personalities. Barbour has notably been granted three Royal Warrants of Appointment, prestigious titles awarded to a company that supplies the British Royal Family. The famous British brand is the only clothing brand to have received three: by the Duke of Edinburgh (1974), by Her Majesty the Queen (1982) and by the Prince of Wales (1987).
Until today, Bedale, Beaufort and Beadnell jackets are made by hand in the Simonside workshops in South Shields and more than 100,000 jackets are produced each year. Quality, durability, functionality: these are the criteria with which Barbour jackets are made. In turn worn by workers in the open air, by soldiers of the British Army during the 1st World War, then for outdoor activities such as hunting, car racing or motorcycling, the brand has become more "lifestyle" and is now popular in more than 40 countries around the world!
Discover the brand's iconic waxed cotton jackets, pieces of unparalleled quality that have made Barbour famous.
The Bedale Jacket
In 1980, Barbour created the Bedale, the first short and light jacket in the range, designed by Dame Margaret Barbour for horse riding: shorter length, more relaxed cut, openings at the back...

Although originally introduced for riding, the Bedale is now loved by many Britons, from royals to pop stars. Made with medium weight 6oz (170g) waxed cotton, the jacket has a zip closure with the option to add a lining and hood, making it a perfect jacket for all year round.
The Beaufort Jacket
Inspired by French shooting jackets, the Beaufort is an oiled cotton jacket with a practical and timeless style.

A worthy representative of the Barbour style, this multi-faceted jacket can just as well brave the great outdoors as it is suited to city wear thanks to its relaxed cut which will allow you to wear it over a suit when commuting to work. Ideally designed to be worn all year round, it has a 100% cotton lining in the brand's iconic tartan print, with a zip to attach a quilted liner for reinforced insulation.
The Ashby jacket
Undeniably stylish, practical and comfortable, the Ashby jacket is a more contemporary take on the Bedale. It's been crafted from Barbour's signature 6oz (170g) waxed cotton with a matte finish.
Slightly more fitted than the Bedale, although still allowing room for winter clothing, it takes up the velvet collar of its elder as well as its famous tartan lining. Equipped with numerous pockets, a zip and stud fastenings, with also the possibility of attaching a quilted liner, it will allow you to face winter in style.
The Beadnell Jacket

Inspired by the legendary Bedale but flatteringly cut for a feminine silhouette, the Beadnell Jacket is an iconic piece crafted in the traditional, hard-wearing waxed cotton that is the pride of the house.
Suitable both for your outings in the great outdoors and for urban use, it will accompany you all year round and will give you that ''British'' style as Barbour knows how to do so well. With an elegant corduroy collar, tartan lining and numerous pockets, it ca be worn in all weathers, thanks to the possibility of adding a quilted lining or a hood.
A Barbour International close-up

Passionate about motorcycling, Duncan Barbour (grandson of the founder) created the first outfit designed specifically for motorcycling in 1936. It was marketed under the Barbour International label. This collection was launched on the occasion of the International Six Days (international competition motorcycle race created in 1909) hence its name. It will be worn by almost all riders between the 50s and 70s.
In 1964, Barbour International even became the official equipment supplier of the United States motorcycle team which included actor Steve McQueen, which only increased its notoriety.
Today, the brand offers men's and women's collections that bring Barbour International's heritage to the world of motorcycling for more than 80 years...
Recognized and rewarded house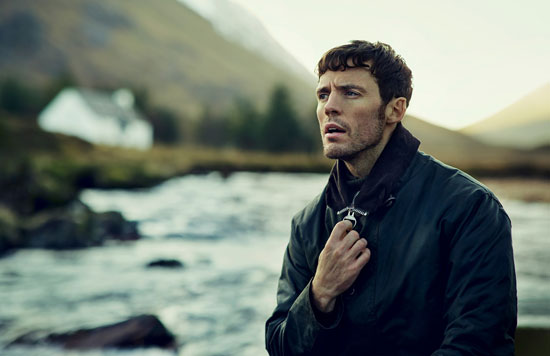 Learn more about the history of the brand since its beginnings in 1894: you will know everything about its origins, its great popularity with celebrities and the media or even the many awards it has obtained.
A committed brand
Barbour is a company that is committed to the well-being of its employees and also to the environment by offering products manufactured according to an eco-responsible approach. Rediscover the brand from a new angle.
Barbour workshops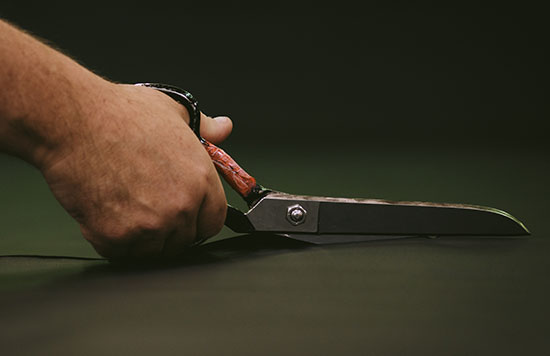 Go back to the origin of Barbour jackets, in the workshops of South Shields in England. We show you behind the scenes, where these legendary jackets have been made since 1894.
Care advice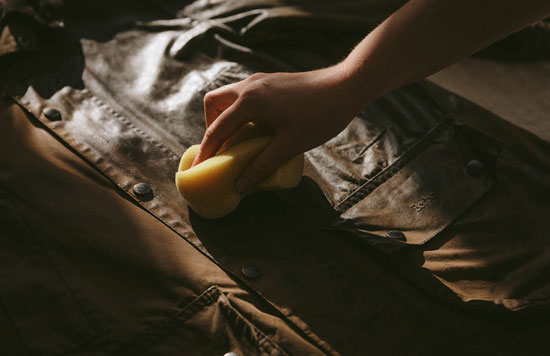 When properly cared for, your Barbour jacket can accompany you for many years to come and on all your adventures. Discover all the steps and tips for maintaining it.
Le Comptoir Irlandais - 4 universes to discover