Loch Lomond, the distillery that is worth a visit
The little story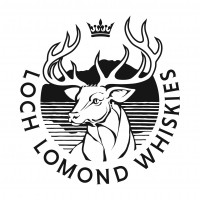 The Loch Lomond distillery was founded by the Littlemill Distilling Company in 1964 with a first distillation in 1966. In 1984, the distillery closed.
Alexander Bulloch and Glen Catrine bought the company and resumed the production of malt in 1987. The Bulloch family became interested in whiskey since 1842, when it developed a wine, spirits distribution business and beers in Scotland.
Grain whiskey production started in 1993 and two new stills were added in 1999.
Geographic location

The current Loch Lomond distillery was founded in 1964 in Alexandria, south of Loch Lomond by Duncan Thomas, owner of the Littlemill distillery. The first distillery dates from 1814 and was located in Tarbet, on the northwestern shores of Loch Lomond.
Located on the shores of Loch Lomond, the distillery takes its name from the most famous "Loch" of all Scotland. It is a lake in the west of the country, south of the Highlands, which is part of Stirling, Argyll and Bute and West Dunbartonshire. It is located about 25 km northwest of Glasgow. Loch Lomond is a landmark region of the world with the border between the Lowlands and Highlands of Scotland.
The range of products

Loch Lomond offers grain and malt whiskeys, both made in the distillery.

The Comptoir Irlandais offers a selection of whiskeys from the Scottish distillery, consisting of several Single Malt and Single Grain.

One of the Single Malt is even distilled organically.
A quality not to be missed
The whiskeys from the Loch Lomond distillery were rewarded, a sign of their quality. For example :

Loch Lomond 12 years old, won a gold medal at the San Francisco World Spirits Competition in 2016.
The exceptional Single Malt 50 years old

In addition to the "Single Malt" and "Single Grain" mentioned above, Loch Lomond offers an exclusive version of a Single Malt 50 years old. Le Comptoir Irlandais has obtained the exclusivity of its marketing in France.

This is Loch Lomond's oldest and rarest Single Malt ever unveiled and only 60 bottles of this edition have been produced.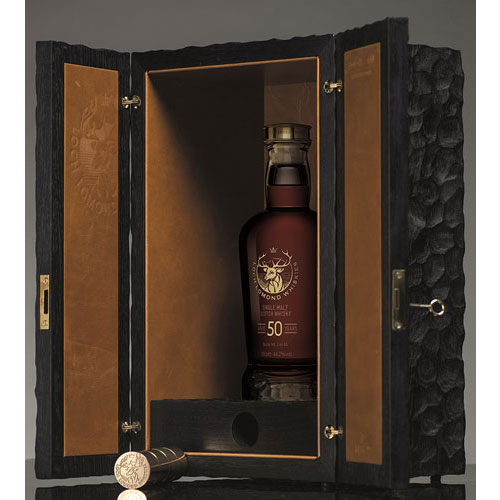 Distilled on November 19, 1967 with the finest Scottish ingredients exclusively in the distillery's straight neck pot still, this Single Malt, from a single cask, has an extremely rich character. Raised in American oak barrels for 31 years, the alcohol was then transferred to European oak barrels and aged for another 19 years. Bottled at 46.2 °, the mix of American and European oaks has created a whiskey full of woody spices and tropical fruits, naturally amber and limpid.
Michael Henry, the Master Blender from Loch Lomond, cleverly crafted this exceptional Scottish whiskey that exudes oak rich in spices and tropical fruit.

In order to highlight his whiskey, Loch Lomond teamed up with Method, a Scottish design studio and a luxury craft workshop, to make the Tempest Chest box. Cabinetmakers Callum Robinson and Marisa Giannasi have designed a hand carved wooden cabinet painted in a black ebony colour symbolizing "the surface of the loch at dusk when swept by the wind".
A 5cl sample of Loch Lomond 50 years is present in the box to allow the holders of this bottle to discover this whiskey while preserving it.

Loch Lomond offers, thanks to this luxurious box, to discover a rare and unique part of its history.
A distillation that makes the difference

In the 1980s, the distillery became totally independent with a set of three different stills. It also has its own cooperage for the manufacture of wooden barrels, which allows it to independently produce both single malt and single grain. This is the only one in Scotland.

The distillery can produce more than eleven types of malt-based alcohol, which makes it possible to create blends by alternating cereals, yeasts and the distillation process
Loch Lomond is also the only distillery to ferment its alcohol for 92 hours against 60 usually, to develop more fruity and full-bodied notes.

The distillation stage is also innovative, Loch Lomond uses a straight neck pot still that looks like a long and high column. Trays can distill alcohol fumes more efficiently and produce 90% fumes compared to 70% for traditional stills.
The Capitaine Haddock's favorite!
Loch Lomond is known to be Captain Haddock's favorite whiskey throughout the comics of Tintin's famous adventures. Why would not it become yours?


Share this content
Comments
Great info. 50yr old Single Malt sounds tempting :)
05/03/2019