Gourmet and scary recipes ideas for Halloween
As Halloween approaches, discover three recipes as gourmet as scary.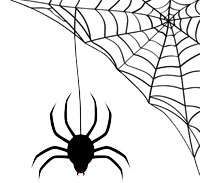 When you decorate your pumpkin, don't discard the pulpit, it will serve you to make these delicious recipes.
Pumpkin cookies with chocolate chips
Ingredients:
- 100 g of pumpkin pulpit
- 110 g of flour
- 1/2 of baking powder
- 75 g of sugar
- 30 g of butter
- 1 egg
- 70 g de chocolate
- 1/2 teaspoon of ground spices mixture
Steps:
1/ Preheat your oven to 180°.
2/ Mix the softened butter with the sugar, the egg, the pumpkin pulpit, the spices, the yeast and the flour, mixing well with each new ingredient.
Add the chocolate chips last.
3/ Form balls of dough (it must be sticky) and place on your baking sheet lined with parchment paper.
Bake for 15 minutes.
4/ Once cooked, remove the cookies from the oven and let them cool.
Pumpkin and chocolate tiramisu
Ingredients:
- 500 g of pumpkin
- 125 g of mascarpone
- 30 g of sugar
- 10 g of butter
- 2 egg whites
- 1 tablespoon of brown sugar
- 1 teaspoon of ground vanilla
Steps:
1/ Peel the pumpkin, remove the seeds and cut the pulpit into pieces. Cook them 10 minutes steaming.

2/ Melt the butter in a saucepan and pour in the pumpkin pieces. Add the vanilla and the brown sugar, simmer over very low heat until you get the texture of a puree.

3/ Mix the puree with the mascarpone and the powdered sugar, beat well.

4/ Mount the egg whites in snow, and add them delicately with the cream.

5/ Arrange the tiramisu in transparent glasses: on a layer of pumpkin cream (irregularly to imitate teeth), break two cookies into pieces then cover with cream.

6/ Press lightly two marshmallows into the cream, and drop a drop of melted chocolate to draw eyes.
Source: https://www.cuisineaz.com

Crisp dent

Ingredients:
- 1 box of mini marshmallows
- Some slices of apple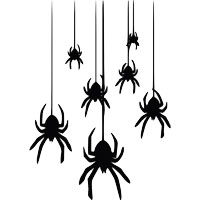 Steps:
1/ Cut each cookie in half, being careful not to break them, then cover one side of each with the strawberry jam to simulate the blood.

2/ Place mini marshmallows on one half of the cookie, then close with the other. Repeat for each cookie.

3/ Add two slices of apple trimmed between the marshmallows, to simulate fangs.
Source: https://www.cuisineaz.com

To accompany these recipes, discover three recipes of mischievous cocktails >>
Article written by Manon C.

Share this content