How to use classic British sauces?
At Le Comptoir Irlandais, there are many British sauces with names that are sometimes unpronounceable for the French. Horseradish, Worcestershire, HP, Piccalilli sauces, relishes and chutneys…these names might ring a bell, but do you know how to cook them? Find out how to use legendary British sauces to spice up your dishes like the Anglo-Saxons.
Horseradish sauce
Creamy, slightly spicy sauce widely consumed in England and Germany. It is ideal to accompany roast beef. Horseradish sauce is also perfect for the preparation of sandwiches and as a salad dressing.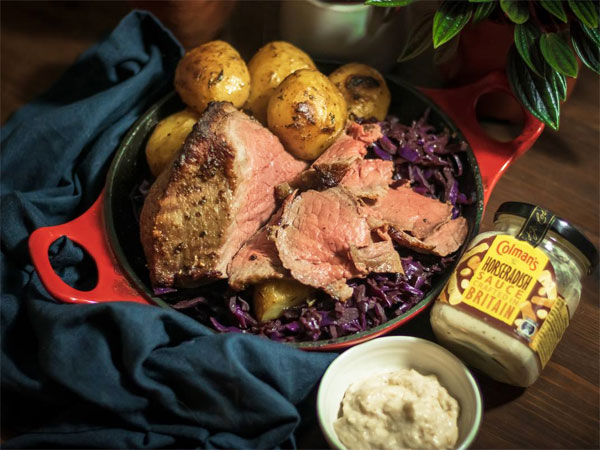 Worcestershire sauce
Spicy and aromatic sauce including molasses, vinegar, anchovies, shallot, garlic and spices. Serves to spice up dishes, soups or vegetable juices. Perfect with steak tartare, chili con carne or Bolognese sauce. Worcestershire sauce is also used in the Scotch Eggs recipe. It can also bring a particular taste to your cocktails with or without alcohol such as tomato juice or "Bloody Mary"! We are aware of this, the term "worcestershire" is almost unpronounceable... to help you, do not hesitate to watch explanatory videos on Youtube (we had to go through that too).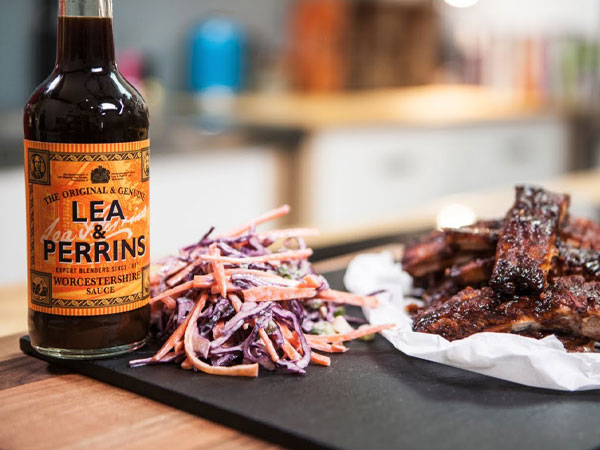 HP sauce
One of the most consumed sauces in the UK! HP sauce is prepared from sun-dried tomatoes, onions and spices. With its rich, tangy and spicy aroma, it goes perfectly with grilled meats, vegetables or a plate of fries. It is also delicious with sausages or bacon sandwiches. Perfect partner for an English Breakfast or brunch!
Mint sauce
Made from real mint leaves, this mint sauce complements many dishes and goes perfectly with mutton. It is an ideal condiment for grilled lamb ribs or a leg for example. It can also be used to prepare a cucumber raita (Indian recipe) by mixing it with Greek yogurt and pieces of cucumber. Otherwise, this mint sauce also mixes perfectly with yogurt for a potato salad.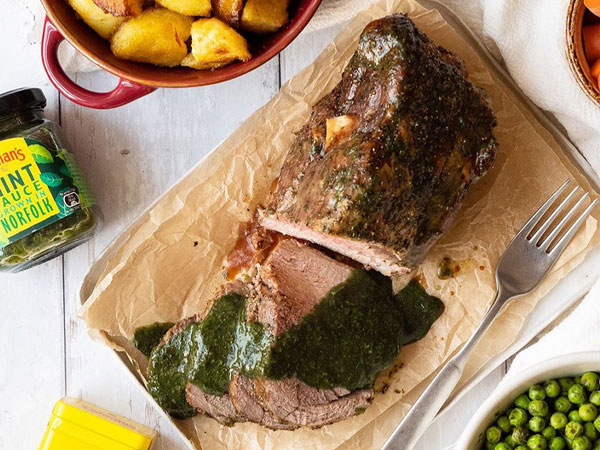 Marmite
Sauce made from yeast extract used for the fermentation of beer and vegetable juice concentrate. It is a classic of English gastronomy. Marmite can be eaten on bread, as a base for a sandwich, with cheese or in any other sauce. You can even mix a spoon of sauce in a cup of hot water to make a hot drink. The sauce is strong in the palate, the brand's slogan is even "you love it or you hate it!".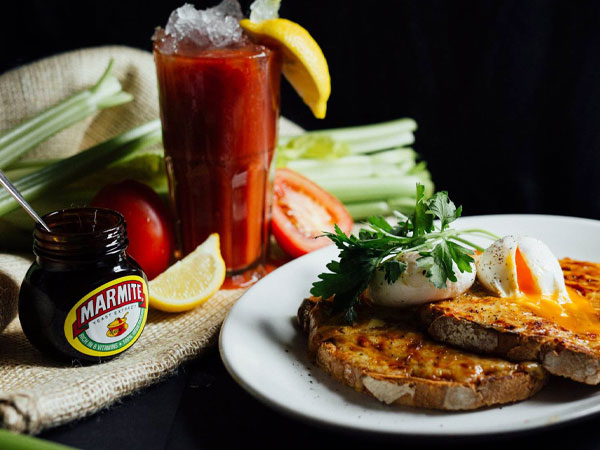 Piccalilli sauce
Piccalilli is a condiment made of vinegar, cut vegetables and spices. This recipe originates from Indian culinary traditions. The English Piccalilli contains different types of vegetables, including cauliflower, and is flavoured with turmeric or saffron. It is part of the composition of a typical English dish: the ploughman's lunch. It is a preparation served in pubs and made up of bread, cheese, ham, salad, pickles and Piccalilli sauce. This sauce also goes perfectly with smoked ham, in a meat pie or in a macaroni and cheese dish.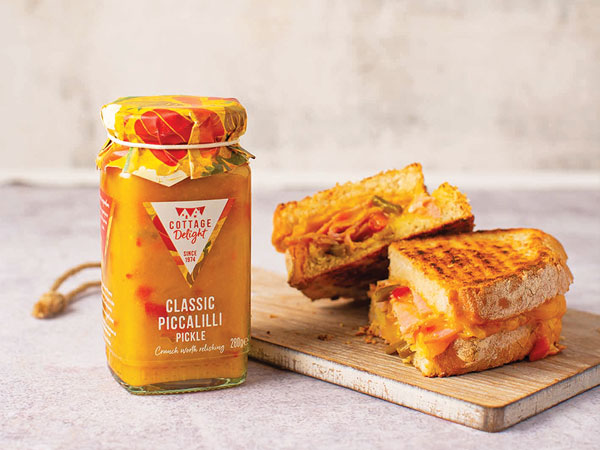 Relishes
An emblematic product of Anglo-Saxon cuisine, relish is a cooked or marinated preparation made from vegetables cut into more or less fine cubes and typically used as a condiment. Relish can be used as a sauce in a burger, in a bolognese, as a pizza base, as a dip for your vegetables or on crackers with cheese. Perfect to also accompany your wraps, hot dogs and sandwiches. Learn more about relishes through our article.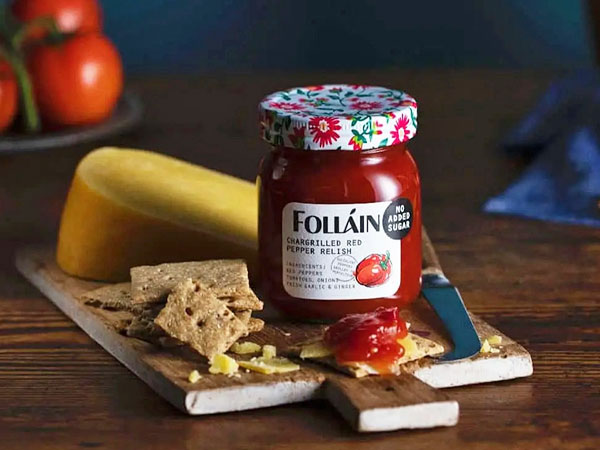 Chutneys
Often considered Indian, chutney is actually a British speciality that would have been born during the colonial era. Returning from their travels, the officers, whose palates had become accustomed to spices, created a condiment to spice up their pieces of meat. Prepared in the Anglo-Saxon style, chutney is a kind of sweet and sour marmalade made from vegetables and/or fruit, sugar and vinegar. Chutney is generally served as an accompaniment to dishes such as meat, fish, terrines or cheese. Onion chutney fits perfectly into homemade burgers.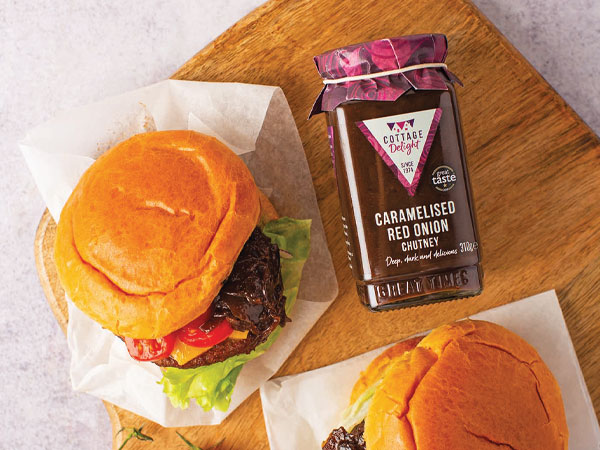 Cottage Delight sauces
The sauces from the British house Cottage Delight are perfect to enjoy with cheese, pies or simply as a marinade on meat or fish. The Peppered Steak sauce goes perfectly with red meats, barbecues and burgers. The Thaï Sweet Chilli sauce is ideal to taste with fries, marinades or in woks. British Beer Barbecue sauce can be enjoyed with beans or as a glaze on chicken drumsticks.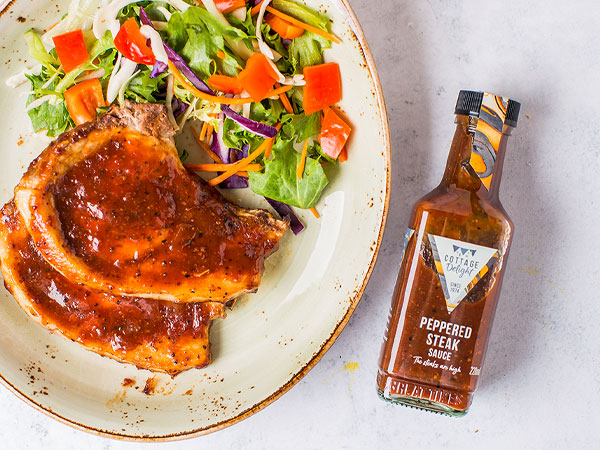 Malt vinegar
Sauce made from malt syrup fermented into malt beer. Its pungent, full-bodied flavour makes it particularly popular for dishes such as fish and chips. Malt vinegar is also used on meat, macaroni or bean salads.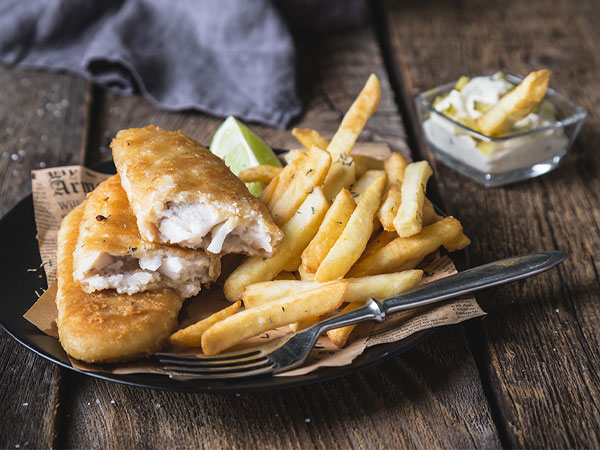 Article written by Manon C.
Share this content