How to prepare an Irish Coffee?
Irish Coffee is a typical Irish preparation made from whiskey, coffee and whipped cream.
It is usually served hot in digestive.
What you need to prepare your Irish Coffee: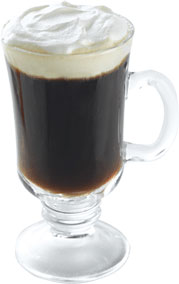 - Irish Whiskey 4cl (Black Bush, Tullamore Dew…)
- 1 double espresso
- 2 teaspoons of sugar
- Whipped cream
Preparation:
Gently heat the whiskey and two pieces of sugar over low heat (be careful not to bring to a boil).
Meanwhile, pour hot water into the glass and empty it to keep the glass warm as long as possible.
Then pour the sweet whisky into the glass and add the hot coffee (so that the coffee does not mix, simply fold a small spoon, hold it at the edge of the glass and gently pour the coffee over it)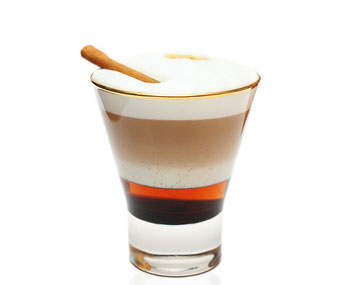 To finish, gently add the liquid cream (whipped beforehand to make it lighter) or the whipped cream that will remain suspended above the liquid.
Here, it is ready to enjoy in digestive after a good meal with family or friends!
Alcohol abuse is dangerous for your health. To be consumed in moderation.



Origin of the cocktail
Several stories are circulating about the origin of this hot cocktail but the most plausible is the following:
During the Second World War, seaplane transatlantic flights landed at Foynes, near Shannon, Ireland.
The passengers, mostly military, disembarked frozen and frightened. They were going to eat in a pub and Joseph Sheridan, the tenancier, had the idea to mix whiskey and coffee to bring warmth and energy to these newcomers.
Liquid cream was added to cool the drink so that it could be drunk quickly without burning its lips. Indeed, the Irish coffee is warm and invigorating. Perfect for the circumstances!
In the early 1950s, the recipe was taken over by a San Francisco pub and contributed to the popularity of Irish Coffee.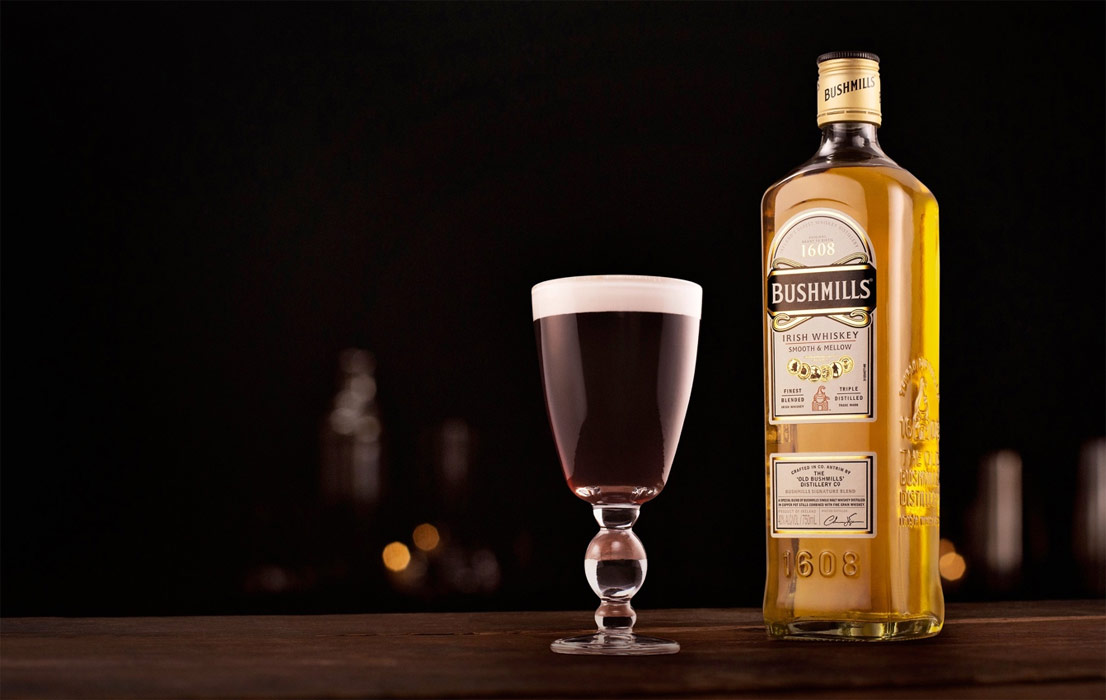 Share this content