Le Comptoir Irlandais, once again among the best brands of the year
Le Comptoir Irlandais, best brand for the quality of its customer service in the fine food category
For the second consecutive year, le Comptoir Irlandais is one of the winners of the best French brands!
In order to establish this list, a large online survey was carried out by the Statista institute with a panel of 20,000 consumers who rated the brands visited over the last three years according to three criteria:
1 - The attention paid to customers (quality of reception, speed of contact, etc.)
2 - The level of expertise of the brands (competence of the staff, quality of the information provided, etc.)
3 - Their willingness to recommend the brand in question to someone they know
Among the 1,753 brands in the running, Le Comptoir Irlandais stands out for the quality of its customer service in the delicatessen category, rising to first place in its category with a score of 8.11/10. The results were published in the November 2022 issue 374 of Capital magazine.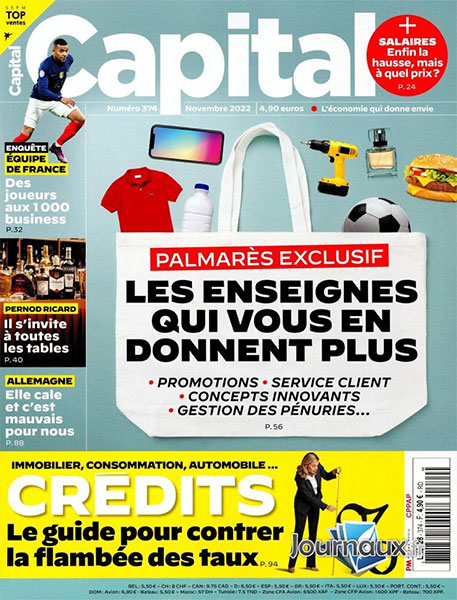 Le Comptoir Irlandais, specialist in fine food for 35 years
With specialities straight from England, Ireland, Scotland or even Brittany, le Comptoir Irlandais brings together the best of Breton and Anglo-Saxon cuisine: between the 150 references of tea, biscuits, marmalades, spreads or other products, each more typical and tasty than the next, our fine food area is full of culinary treasures.
In addition to the fine food, our brand stands out for the quality and variety of its spirits and in particular its whiskies, with more than 1000 references offered! From Ireland, Scotland, Japan or elsewhere, the choice is vast!
The presentation of our brand would not be complete without mentioning the textile selection for women and for men, which includes a wide choice of pieces made of beautiful materials such as merino wool or lambswool wool, like the famous Irish Aran sweaters or timeless London Tradition duffle coats.

Article written by Camille L.
Share this content