Everything about whisky aged in Sherry casks
Sherry cask or Sherry butt is the most popular type of cask after bourbon in the maturation of whisky.
But what is Sherry and how did it fit into the history of whisky?
____________________________
First of all, Sherry and Xérès mean the same thing. "Xérès" is the name used mostly in Spanish-speaking countries to define this sweet wine and "sherry" comes from the Arabic "sherrisch" which is used in France and the Anglo-Saxon countries. Not to be confused with "cherry".

The sherries are Spanish white wines from Andalusia. Originally, sherry casks came from the bodegas of Jerez de la Frontera in southern Spain. They are narrow in shape and large in size and are among the most expensive and hard to find on the market.
A Sherry cask can contain between 480 and 520 litres of spirits against 180 litres for a Bourbon cask.
The Sherry is vinified from three different grape varieties, the Palomino fino which is used at 90% and gives the wine a nutty taste, the Pedro Ximenez, sweeter, and the Muscat (Moscatel in Spanish). The harvest of the grapes is done in September. After the harvest, the bunches are left to dry for one or two days in a place called "almiar".
A considerable variety of sherry previously contained in those barrels, whether Pedro Ximenez, Amontillado, Fino or Oloroso, influence the whisky of their powerful aromas. Dried fruits and spices are characteristic flavours of whisky being aged in Sherry casks. This aging makes it possible to add fruity notes to whisky.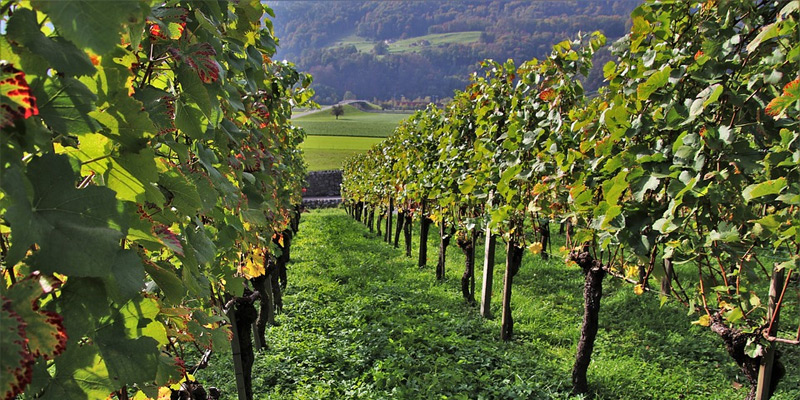 The differents types of Sherry
There are six different types of Sherry, but here are the four most frequently used and appreciated ones:
- Fino
Sherry Fino is the driest sherry made in the province of Jerez. It is aged only organically under its bacterial flora. Fino is characterised by a fresh taste and nutty notes.
- Oloroso
Oloroso is the opposite of fino, while being a dry Sherry. Shortly after it has been put out, when the bacterial flora only begins to develop, a quantity of alcohol is added allowing it to rise to 18% in order to age only by oxidation. It is darker than other sherries and has more character.
- Pedro Ximenez
Pedro Ximenez is the sweetest of sherries. It is produced from grape Pedro Ximenez or Moscatel, it is perfect to be served as a dessert. It is fortified with alcohol before it is put into casks, in which no air is allowed in, in order to age only by oxidation like Oloroso.
- Amontillado
The bacterial flora of Amontillado disappeared or was destroyed during maturation by adding alcohol in order to offer a second aging by oxidation in the air. It is a heavier Sherry and slightly sweeter than Fino.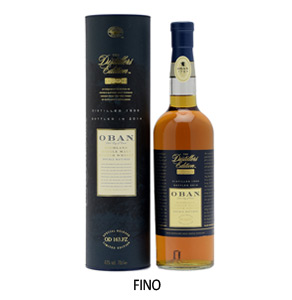 Glenfarclas, the expert in Sherry casks
The Scottish distillery Glenfarclas has kept the same type of stills as those in use since 1836, 6 alambics among the largest in Speyside. Glenfarclas does not hesitate when it comes to investing in the best Sherry casks, and now has nearly 68,000 casks, aging in around 32 different warehouses. These are Spanish casks of Sherry Oloroso and Fino, burnt to deliver all the vanilla flavour and soften the whisky. Glenfarclas has vintages every year since 1952 until today. Each vintage has a unique character and aroma, from the freshness of a 10-year-old to the sweetness of a 30-year-old.
Find notably the Glenfarclas 12 years old, Single Malt aged in sherry casks, it is smooth and balanced.
Ideal for a gift, discover the Glenfarclas 15 years old in a box with 2 glasses to discover the most balanced Glenfarclas between the rich notes of Sherry, the power to 46° and the typical character of the distillery.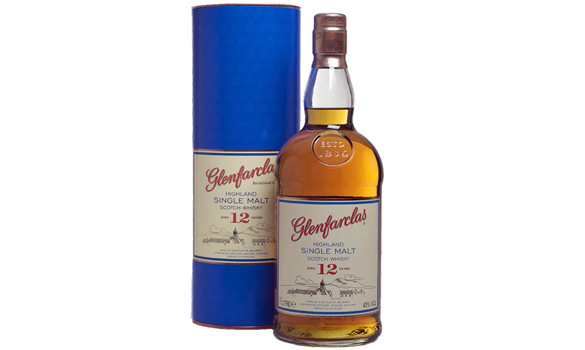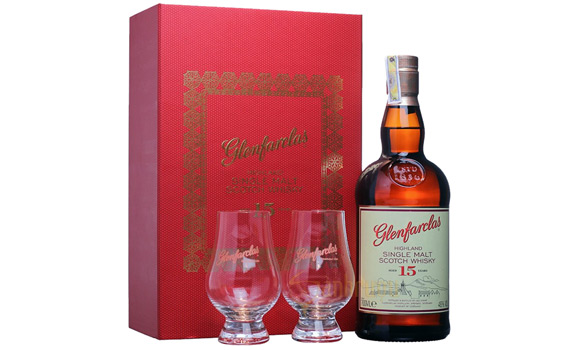 The original Breton whisky
The aging in Sherry casks is also used for French whiskies, including one of our Breton whiskies. The Armorik Classic is a Single Malt aged in barrels of Bourbon and Sherry, carefully assembled in the distillery of Côtes d'Armor. It is a fruity Single Malt with notes of ripe apples, dried fruits, cereals and a touch of star anise.

The distillery Warenghem has continued its craftsmanship for over 100 years in Lannion in Brittany with the development of alcohols and spirits including this whisky Armorik.
The status of a pioneering distillery is Armorik's largest stock of French whisky with a very good range of award-winning whiskies, including the Gold Medal at the 2014 Concours Général Agricole for Armorik Classic.
The new one not to be missed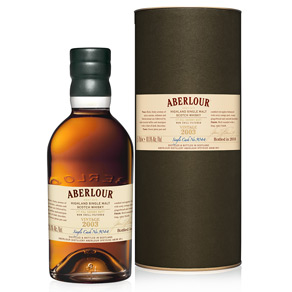 The Aberlour distillery, with century-old know-how recognised since the creation of the distillery by James Fleming in 1879, dedicates an exclusive Single Cask to Le Comptoir Irlandais.

In 2018, our experts selected this Cask n° 9044 in the Aberlour cellars for its exceptional quality and profile. This is a Sherry Butt, was noble of a capacity of 500L.
It was home to Oloroso sherry for many years before hosting Aberlour whisky with notes of dried fruits and spices. These aromas are even more present in this Single Cask because it is a first filling drum, which ensures a remarkable taste profile.

Le Comptoir Irlandais has chosen to bottle without cold filtration to its natural degree of 58.9° for a greater restitution of aromas. Aberlour Single Cask 2003 Sherry whisky is available exclusively at Le Comptoir Irlandais.
The new one not to be missed
The low prices Sherries
Le Comptoir Irlandais offers a wide range of prices for whiskies. Here is our selection at low prices of whiskies aged in Sherry casks:
The Old Bushmills distillery has achieved a marvel with Black Bush, a rich and ample blend, recognised by critics.

The Old Bushmills has directed Black Bush with more than 80% Single Malt aged 7-9 from its distillery and aged mostly in Spanish oak barrels that have contained Oloroso Sherry but also in American bourbon casks.

Very fruity, it is a luxurious blend that has a rare richness and elegance. It resumes the malt body and smoothness to which the touch of old grain whisky adds a captivating vivacity.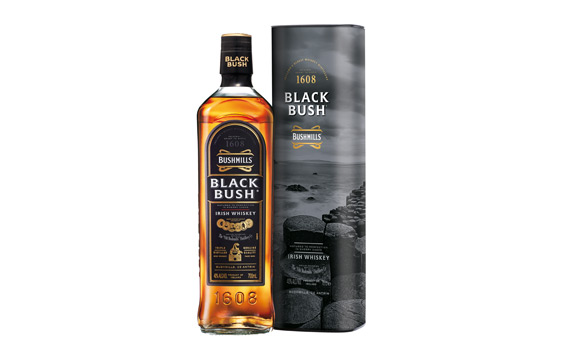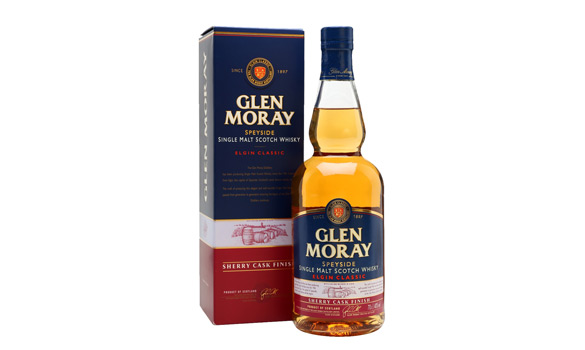 Glen Moray Sherry Cask Whisky is carefully aged for 6-7 years in sherry casks. The Sherry brings rich notes to the traditional Glen Moray whisky with its woody and vanilla character. This expression has aromas of dried fruits and nuts.

The result is a typical Speyside Single Malt, both round and fruity.
Click here to discover our wide range of Sherries >
Article written by Manon C.
Share this content