Interview with Lucas Chopin, Brand Ambassador for Jameson in France
Meeting with Lucas Chopin, Brand Ambassador for Jameson, who gives us all the secrets of the famous Midleton distillery and its emblematic whiskeys: Powers, Jameson and Spot.
Tell us about yourself and your job. What is a "Brand Ambassador"? What is your role?
I am an ambassador for Jameson in France. My role is to represent Jameson on a daily basis and across the country. Concretely, I am the interlocutor between the Midleton distillery in Ireland and the bars, as well as the consumers. I was trained in our distillery where I acquired all the knowledge necessary to be an expert in our whiskeys. There are a total of 60 ambassadors around the world. My role revolves around three main parts: transmitting, training and disseminating the Jameson state of mind which can be summed up simply: a serious whiskey that does not take itself too seriously.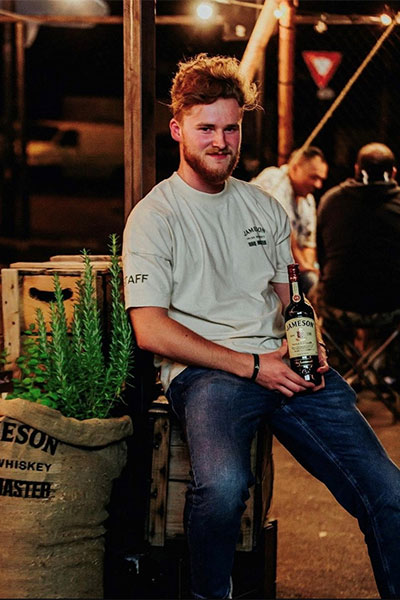 Lucas Chopin, Brand Ambassador for Jameson in France
The history of Midleton distillery began almost two centuries ago. What do you think marked its history?
The distillery could not have built its current heritage without those who make it live every day, called in Ireland the "Barrelmen" of which I am a part. Our vision is simple; the know-how of our craftsmen is the cornerstone of our distillery. First, our master cooper Ger Buckley (the 5th generation since 1780) and his team shape each barrel that we use to develop the aromas of our eaux-de-vie. Then, our master distiller Kevin O'Gorman will allow our eaux-de-vie to develop their character during the distillation process. Finally, our master blender Billy Leighton, the guardian of the taste of our whiskeys, will blend our eaux-de-vie every day in order to be able to find the sweetness and the characteristic aromas of our whiskeys in every bottle around the world.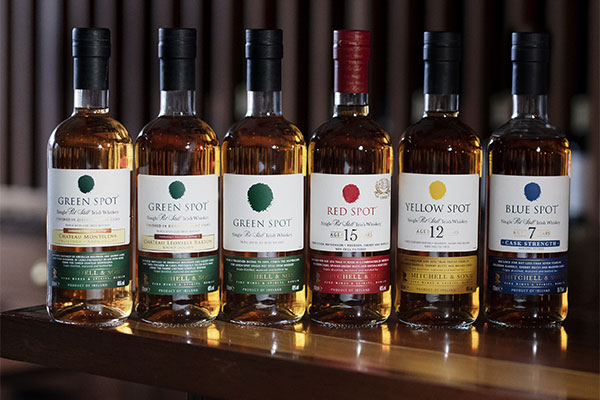 What makes Midleton different from other distilleries? How to explain its international influence today?
Midleton's worldwide success stems from the exceptional range of whiskeys produced there. This is relatively unknown to the public in general, but the diversity of whiskeys created in our distillery is our main strength. In addition, our production method allows us to give our whiskeys a unique smoothness that can be summed up in one sentence: "Three times distilled, twice as smooth." However, each whiskey has a unique character. We mainly use two main families of eaux-de-vie to make our blends: fruity or spicy. Jameson and Spot are made primarily with fruity eaux-de-vie, while Powers is the quintessential whiskey made from a blend of spicy eaux-de-vie. Jameson Original, which is one of the most popular whiskeys in the world, is therefore distilled in the same stills and matured in the same barrels as our most premium whiskeys. Everything comes from one place.
Could you tell us more about the process of making whiskeys within the distillery? What are its particularities?
With great pleasure: it is unique to Midleton. First of all, the distillery is an integral part of the city's environment. The cereals we use for our whiskeys come from farms in the region. We use malted and unmalted barley from a 50km radius around the distillery. Next comes our distillation process unique to Ireland. Indeed, our whiskeys are triple distilled, which gives them a unique smoothness characteristic of the distillery. We have also tried to distil our whiskeys four times but the perfect balance is reached during the third so we will stop there (laughter). Finally, our whiskeys develop over time in two different types of casks that have contained either bourbon or fortified wine from Spain, called Sherry. Then comes the stage of blending these whiskeys to recreate the characteristic aromas of our whiskeys. The entire production is therefore carried out in our distillery, from the grain of barley to the glass of whiskey!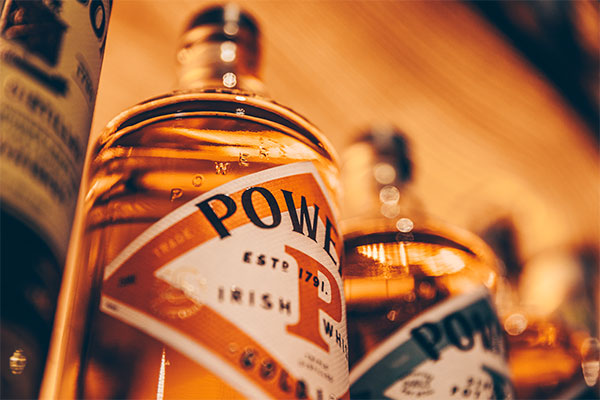 What makes the distillery's whiskeys like Jameson, Powers and Spot so unique? And if you had to choose a whiskey, which would it be and why?
The land from which they come. In Midleton, they say whiskey doesn't get made, it rises. It is a balanced blend of tradition, know-how and transmission that embodies the very essence of our profession. And nothing captures that artisanal spirit better than our whiskeys.
I would choose Jameson Black Barrel although all three express themselves differently. This whiskey is the expression of the know-how of the distillery transmitted for 200 years. Made from a selection of eaux-de-vie aged in barrels burned twice, it reveals aromas of fresh vanilla, melting caramel and subtly spicy notes with a gourmet finish. The best way to consume it? Yours. My advice: its characteristic smoothness and complexity make it the right choice for making cocktails such as an old fashioned or a whiskey sour!
Apart from a small transformation of the premises by 2025 (date of its 200th anniversary), what are the distillery's projects?
Indeed, over the last decade we have undertaken work to ensure that our distillery has carbon-neutral production by 2025. As far as our projects are concerned, our wish remains to transmit our passion for whiskey to the world and therefore in France! An event will also take place in Paris (Trinquet village, 16th arrondissement from March 8-11 and 15-18, 2023) which will showcase Jameson through the world of cocktails and barbecue!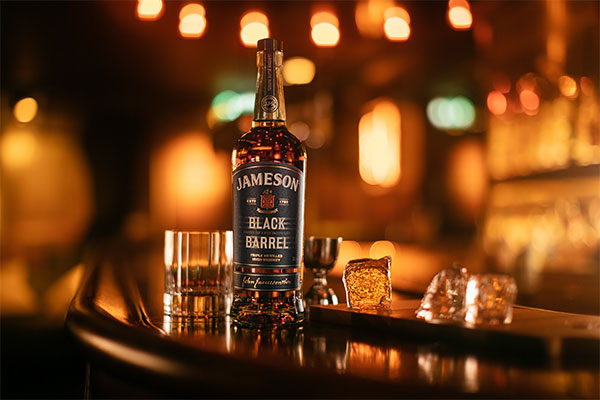 Article written by Camille L.
Share this content