The different ways to taste rum
There are different ways to taste rum: as a cocktail, on its own, as an aperitif, as a digestif and even in savoury dishes or sweet desserts. So many drinks that make us travel through the islands while staying at home. Discover our best selections of rums to taste this spirit drink in the best possible way.
Rums to enjoy in cocktails
With their fruity and sweet flavours, rum-based cocktails are a real hit as soon as the sun comes out.
Discover our selection of rums that will be suitable for making your cocktails at home:
- Habitation Saint-Etienne HSE Aged in Wood 70cl 42°
- Saint James Fleur de Canne 70cl 50°
Discover our best rum-based cocktail recipes to make your favourite drinks yourself with friends for your next aperitif.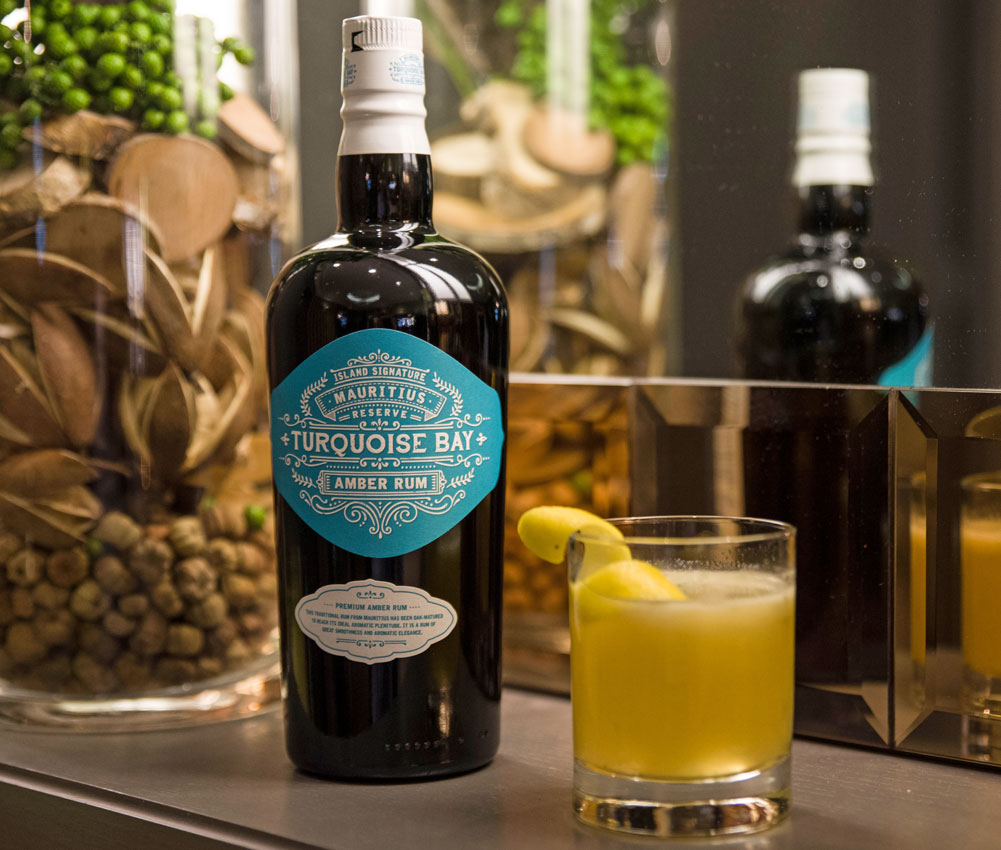 Our rum-based cocktail recipes


Rums to taste on its own
Rum can also be drunk on its own, as an aperitif or as a digestive. All types of rums can be tasted, but old rums, aged in oak barrels like whiskies, will bring you a particularly rich, complex and interesting experience. Amber rums are also a good introduction for tasting rums because they offer beautiful flavours while remaining subtle. Here is our selection of tasting rums:
- Saint James Cuvée L'Essentiel 70cl 43°
- Depaz XO Grande Réserve 70cl 45°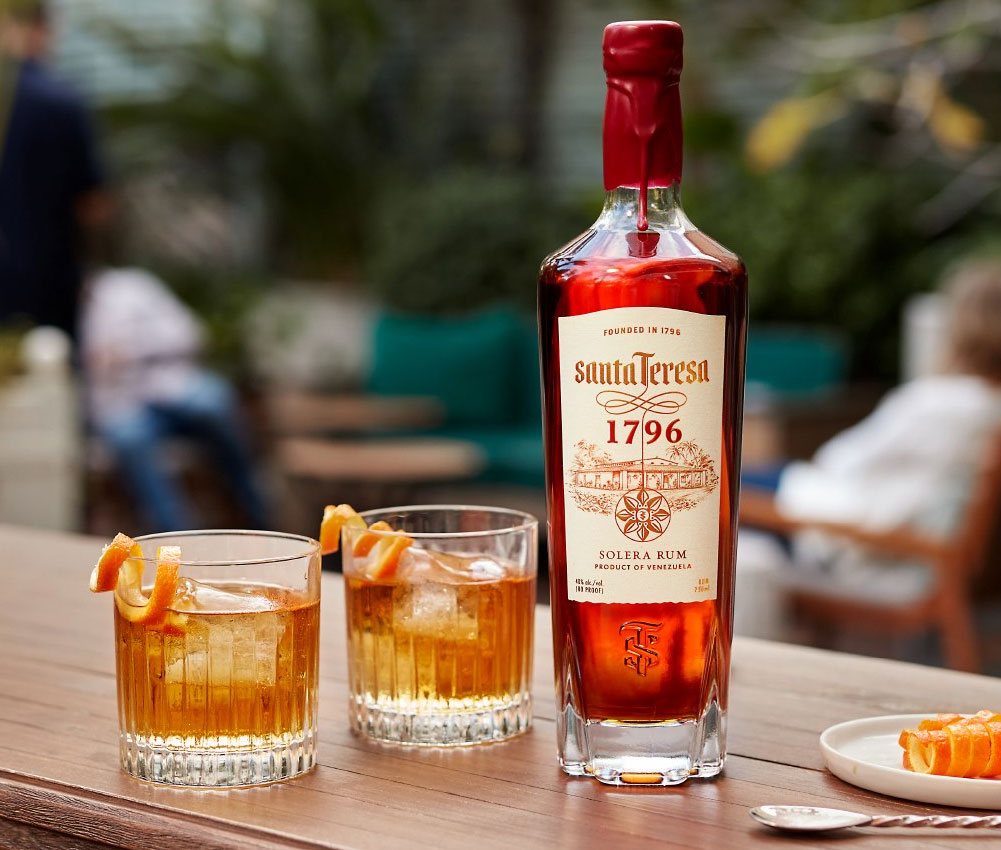 Rums that make you travel
Rum : the word alone takes you on a journey. Indeed, this drink is mainly native from and consumed on the islands. For rums of French tradition, we can notably mention the islands of Martinique, Guadeloupe or la Reunion. Traditional Spanish rums are mainly produced in Cuba, the Dominican Republic, Trinidad and Tobago or South America. The rums of English tradition which are recognized for their quality and their aromatic richness come from Barbados, Jamaica or even from English Guyana. So many destinations that make you dream, don't they? Discover our selection to make you travel while staying at home:
- Breiz'île Mangue/Ananas 70cl 23°
- Kraken Black Spiced Rum 70cl 47°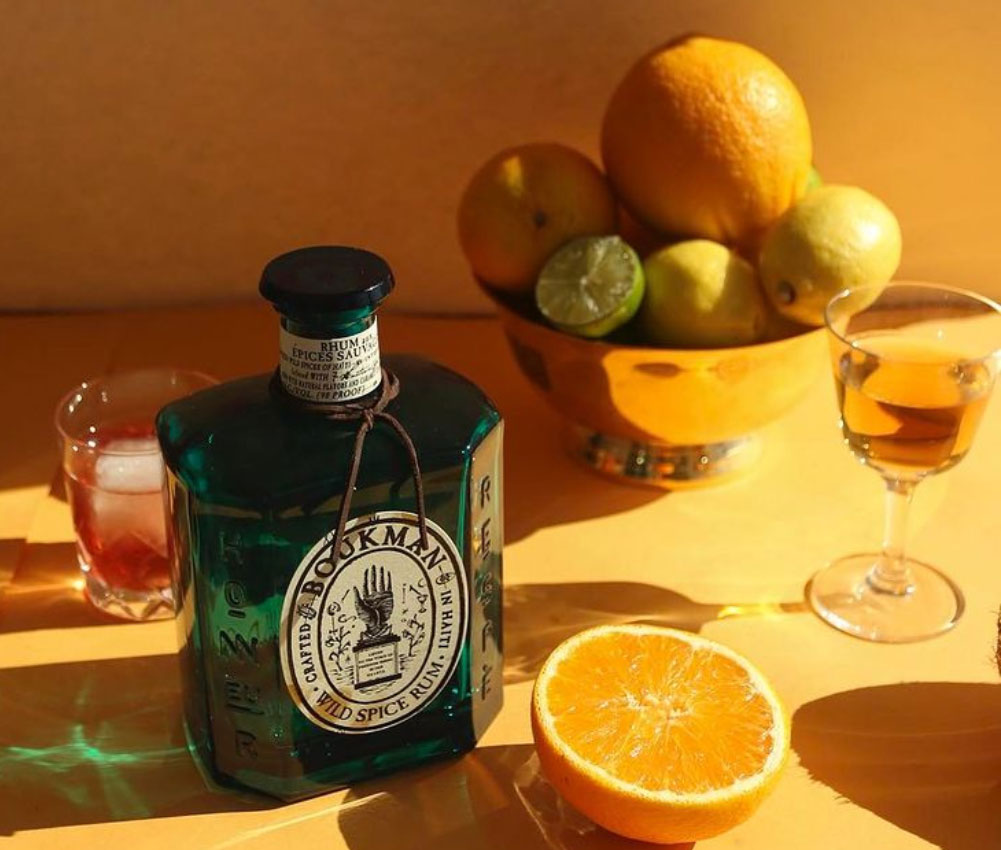 Rum in the kitchen
To bring a spicy touch, rum can also be added to several traditional recipes such as crêpes, far Breton, yoghurt cake, crème brûlée ... In gastronomy, rum is also regularly used for flambé dishes or also for the making of savoury dishes, in particular those based on chicken.
We invite you to discover an essential rum-based recipe: pan-fried pineapple with rum and cane sugar.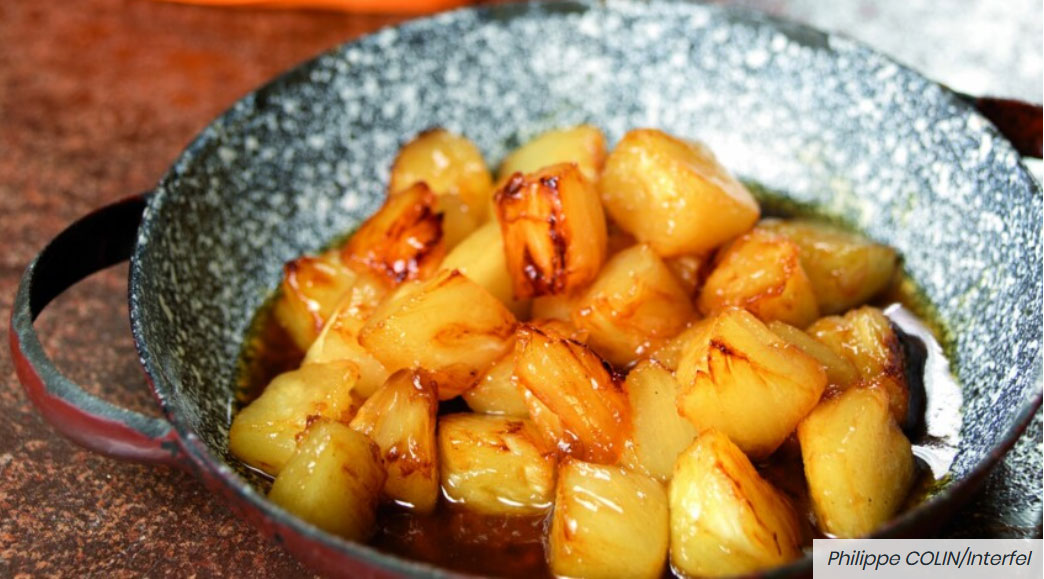 Pan-fried pineapple with rum and cane sugar
Ingredients:
- 1 pineapple
- 20g of butter
- 1 teaspoon of olive oil
- 2 tablespoons of brown sugar
- 2 teaspoons of amber rum
Steps:
1/ Peel the pineapple then cut it into quarters. Remove the hard central part then cut the quarters into small cubes.
2/ In a non-stick pan, heat the butter and the oil, then pour the pineapple cubes to brown them.
3/ Sprinkle with brown sugar and let caramelize over medium heat. Drizzle with rum at the end of cooking.
4/ Serve hot. Perfect to enjoy with crunchy cookies.
Article written by Manon C.
Share this content