20 unmissable Rum-based Cocktails
Generally sweet and fruity, very often colored, cocktails are very trendy for many years. With the selection of the Comptoir Irlandais, create your own exotic cocktails!
These mixes of alcoholic and non-alcoholic beverages with various aromatic and decorative elements can be arranged in two large families, long drinks from 12 to 25cl mainly served for aperitifs and short drinks from 7cl to 10cl consumed for aperitif or digestive.
Did you know ? Cocktails are born in England from the 17th and 18th centuries. Indeed, it was customary to drink strong alcohol or aromatic concentrates (bitters) to guard against diseases that may contain fresh water. Thus are born the Blue Blazer and Tom & Jerry, created by Jerry Thomas, spiritual father of all bartenders ...
Choose your base: Cocktails can be made with different spirits like gin, whisky, vodka and rum. We invite you to discover in this article essential recipes to make cocktails based on white rum or old
Discover all our rum cocktails >
The inevitable mojito
The Mojito in its original version is one of the most requested cocktails in bars in France. It is marked by its freshness and taste very fragrant.

Cut the lime into quarters, squeeze some of the juice into the glass before placing the quarters. Add the mint leaves and sugar, then crush the whole with a pestle. Add the crushed ice to 2/3 of the glass. Pour the dose of Matusalem rum (5cl). Fill in with sparkling water. Add mint sprigs to decorate the glass.
Ingredients:
5 cl Matusalem rum


1 fresh lime (that will give about 2 cl.

of juice)

6 to 8 mint leaves

1 teaspoon of brown sugar

Crushed ice

Sparkling water
The Daiquiri, a classic
The Daiquiri was mentioned for the first time in 1920 in F. Scott Fitzgerald's novel "This Side Of Paradise". Try this almost century-old cocktail ...

In a shaker filled with ice, pour all the ingredients and shaker. Add a slice of lime and pour into the martini glass by filtering the ice. We can decorate the whole of a slice of lime on the edge of the glass
Ingredients:
4 cl of white rum
2 cl of lemon juice
1 cl of cane syrup
Many variations of this exotic cocktail are possible:

The unctuous Piña Colada cocktail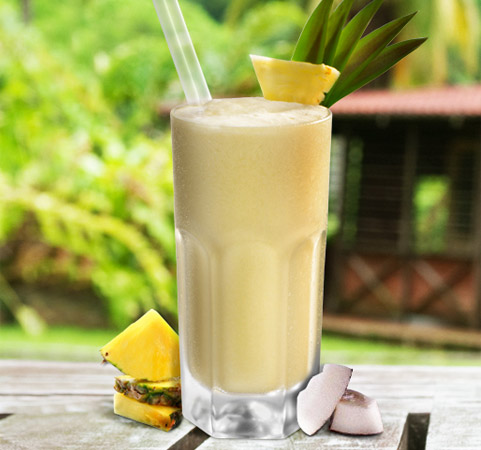 A national drink of Puerto Rico invented in 1954, the Piña Colada is a very unctuous classic made with rum, pineapple juice and coconut cream.

In a blender, pour the two rums and the pineapple juice, add ice cubes and mix until you obtain a homogeneous texture. Add the coconut cream and mix a little more. The Piña Colada is usually served in a fancy tumbler glass and can be decorated with a triangle and a pineapple leaf on a spade.
Ingredients:
A small variation of the cocktail is to add some fresh fruit to the mix (pineapple, one or two strawberries, a little banana ...).
Caïpirinha, the Brazilian cocktail
Invented by Brazilian farmers, Caipirinha is made from cachaça, cane sugar and lime. It is a very popular and widely consumed cocktail in bars, restaurants and nightclubs.

To succeed in your cocktail, you have to choose lime with a smooth peel because they are juicier.

Cut the lemons into wedges and remove the white inner membranes that provide the bitter taste of the lemon. Then cut each quarter into 3 pieces and arrange the whole in the glass peel side down and pulp upwards to avoid giving off bitterness when the lemons are crushed.

Sprinkle with sugar and then press with a pestle all to release the lemon juice but without overgrowing so as not to release the bitterness of the peel. Cover with the crushed ice and pour the cachaça.
Ingredients:
5 cl of cachaça
2

teaspoons of brown sugar

1 fresh lime
Crushed ice
The popular Zombie Cocktail
Powerful, acidulous and sweet, the Zombie cocktail was born in 1934 in one of Hollywood's first Polynesian theme restaurants: Don the Beachcomber. It is an invention associated with the "tiki" culture of Polynesian influence. Exotic cocktails, vahines, statuettes and torches are all elements that flow from this culture.

The Zombie is one of the most popular 'tiki' cocktails.

Pour all the ingredients into a shaker filled with ice. Shaker then, filter the result. Pour into a glass tumbler (high glass).
Ingredients:
3 cl of amber rum La Mauny VO

3 cl of white rum


2 cl of lime juice

3 cl of pineapple juice

3 cl of grapefruit juice

1 dash of grenadine

1 dash of cane syrup
The Don Papa Julep
An original cocktail that taps into the Philippine roots of Don Papa rum. The use of calamondin juice (a small apartment orange with an aromatic taste, bitter and acidic) largely evokes this region of the world because kalamansi, another name for calamondin, is widely used in Filipino cuisine.

Crush the quarters of lime and mint with a pestle and add all the ingredients in a shaker. Shake with force. Filter and serve in a long glass filled with ice. Decorate with a sprig of mint, slices of lemon and add 2 drops of Thai bitter to enhance the aromatic palette.
Ingredients:
5 cl of rum Don Papa


2 cl of calamondin juice

2 clave brown sugar

1 bunch of mint leaves, including stems

2 quarter of a fresh lime

El Presidente Cocktail
A name that accurately reflects the power of this cocktail. El Presidente is a Cuban variation of Daiquiri. It made its name in Havana, Cuba during the American prohibition. The cocktail was named in honor of President Gerardo Machado and quickly became the favorite drink of the Cuban upper class.

Pour all the ingredients into the glass filled with ice and decorate with a fresh cherry.
Ingredients:
Cuban Punch
Pour Matusalem rum into a tall glass. Add the same amount of orange juice and pineapple. Add a little lemonade, a few drops of grenadine and mix everything.
5 cl Matusalem rum
5 cl pineapple juice
5 cl of orange juice
Lemonade
Grenadine
Angostura 1919 Treacle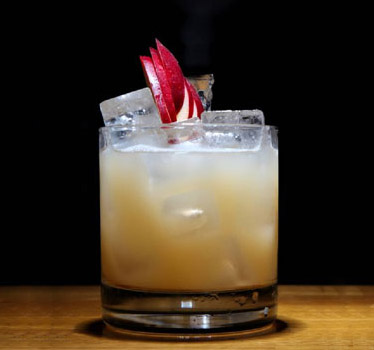 A powerful cocktail based on rum Angostura 1919 and Angostura Aromatic Bitters which is a liqueur of plants used by the realization of cocktail. It has remarkable aromatic qualities.

Pour the ingredients into a pint. Add ice cubes and mix for 15 to 20 seconds, then strain and serve in a small glass filled with ice cubes.
4 cl of Angostura 1919 rum
1 cl of

maple syrup or cane syrup
The "Mademoiselle"
"Mademoiselle" is a refined cocktail whose dress evokes a curtain of red velvet.

Pour the ingredients into a shaker with ice. Shake, pour into the glass through a shaker filter and strainer at the same time. Serve in a martini glass. Decorate with a maraschino cherry.
5 cl of arranged rum
2 cl

of pomegranate liquor

1 cl of elderberry liqueur

2 strokes of cherry bitter
Vanilla Aloha
A cocktail halfway between the cocktail and the dessert, very greedy with its vanilla ice cream scoop. It is a fruity cocktail, fresh, creamy and unctuous.

Pour all the ingredients except the ice into a glass with a few ice cubes and place the ice ball on top. Serve in a glass tumbler. Decorate with a neighborhood and pineapple leaves.
Ingredients:
4 cl of amber rum
4 cl of pineapple juice
4 cl of orange juice
2 cl of coconut milk
1 cl of lemon juice

1 scoop of vanilla ice cream
Tropical Storm
A blend of sweet and sour flavors, for a very fruity and spicy cocktail, unctuous on the palate.

Pour all the ingredients into a shaker filled with ice, shake. Pour everything into a glass filled with ice cubes. Serve in a glass tumbler. Decorate with a slice of lemon.
Ingredients:
4 cl of white rum 40 °


6 cl of fresh passion fruit juice

1 dash of chilli

3 teaspoons of vanilla sugar
Ti-Punch
Ti-punch is a real icon cocktail, affirming its sweet and lemony taste. Once prepared, spin the cocktail in the glass: you can enjoy with or without ice, in the Caribbean.

In a tumbler (high glass), pour the sugar or cane syrup. Add the juice of a quarter of lime then the lemon itself. Pour the rum. Serve directly in a glass tumbler.

Ingredients:
4 to 6 cl of white rum 50 °


1 to 2 cl of cane sugar syrup or 1 teaspoon of cane sugar

1/2 lime
Planteur
A real bite of fresh fruit.

In a glass filled with ice, pour all the ingredients and mix with a stirrer. You can decorate currants and lime.
Ingredients:
6 cl of white rum
6 cl of orange juice
6 cl of pineapple juice
2 cl of lime juice
1 dash of grenadine
cinnamon
1orange slice
Mai Tai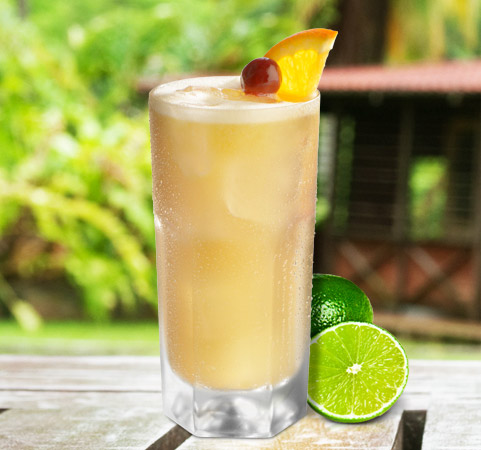 This remarkable cocktail was created in 1944 in California. Maï Taï owes its name to a Tahitian expression: "Mai tai roa ae" which could be translated as "The best of the world" ...

Pour all the ingredients into a shaker filled with ice. Shake well. Filter the ice by serving. Decorate with a candied cherry and a slice of orange.
Ingredients:
3 cl of white rum 50°
3 cl of old rum
1,5 cl of

orgeat syrup

1,5 cl of lime juice
1 cl of orange liquor (Cointreau)
Tropical Cocktail
This sparkling tropical cocktail, with its cane sugar and grenadine, will take you directly to the tropics.

In a shaker filled with ice, pour all the ingredients and pour into the glass.
Ingredients:
6 cl of white rhum 40°
4 cl of lemon juive
2 cl of grenadine
1 cl of cane syrup
Long Island Pomanok
Un Long Island avec un côté très chaleureux à découvrir, affirmant ses accents épicés et amers.
Dans un shaker contenant des glaçons, réunissez les 6 premiers ingrédients. Shakez. Versez le cola et quelques glaçons dans le tumbler, puis filtrez la composition par dessus.
Ingredients:
1,5 cl of arranged rum
1,5 cl of gin
1,5 cl of cognac
2 cl of amaretto
2 dash of cherry bitters
2 cl of lime juice
8 cl of cola
Creole Coffee
A delicious traditional and original coffee, refreshing with crushed ice!

In a shaker filled with ice, pour all the ingredients. Shake energetically and pour into the flute. Serve directly in a champagne flute.
Ingredients:
5 cl of amber rum
2 cl of espresso
1 cl of honey
0,5 cl of amaretto
0,5 cl of cane syrup
Mangolada
This cocktail develops a creamy and velvety texture, resulting from the emulsion of the lack and the coconut cream. A pina colada with mango, cleverly picked up by the grilled coconut.

Mix the coconut cream for a minute, then pour it in an airtight box. Use the dough obtained with the spoon. In the blender, put the ice cubes, the mango purée, the rum and the coconut cream. Mix and serve. Serve in a tasting glass. Decorate with roasted coconut.
Ingredients:
5 cl of arranged rum
2 cl of

mashed fresh mangoes

2 of

tablespoons emulsified coconut cream
Gingerspiced Cocktail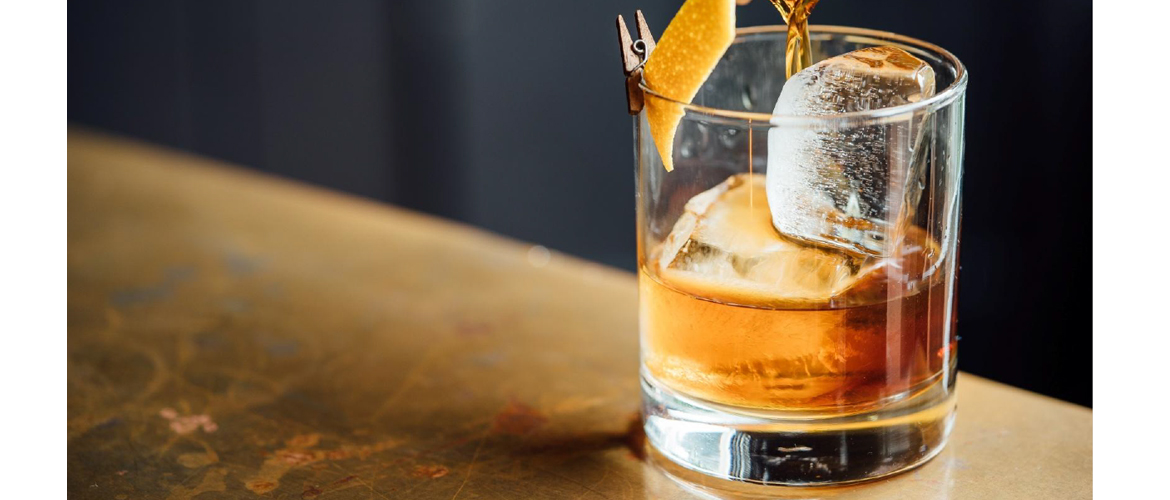 Ingredients:
Recipe:
For more freshness, add a few ice cubes to your glass.

1 / Using a cocktail dispenser, pour 35 ml of Black Magic spiced rum.

2 / Then add a 200 ml bottle of Franklin & Sons Ginger Beer.

3 / Mix everything with a cocktail mixing stick.

4 / For decoration, add a slice of dried orange.

Discover our range of mixers & tonics and softs Franklin & Sons.
The final touch

The originality of the cocktails is also in their decoration. Several techniques make it possible to highlight the cocktail:


By mixing liquids of different density, it is possible to obtain a rainbow effect in the glass;
Icing of the edges of the glass can be done with salt, cocoa or sugar;

Decorations and utensils can bring a tropical touch and sympathetic: small parasols, straw (s), mixing spoon, touilleurs;

Some bartenders like to sprinkle sparkling cocktails with spices, chocolate or sugar;
Fruit pieces (orange, lemon) are ideal decorations on the edge of the glass;
The diversity of glass formats makes it possible to be imaginative and to propose original creations;
The ultimate is to put on the edges of the glass mini-skewers of fruit or candy.
White rum, produced from sugar cane or molasses, is not aged.
Lighter than amber rum, it is part of many cocktails!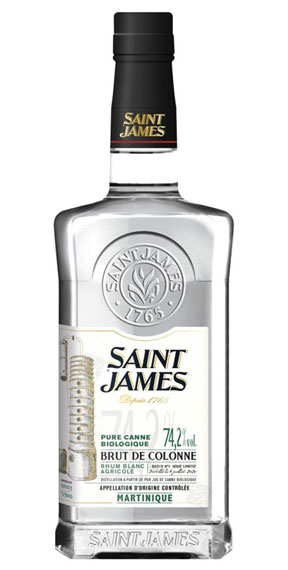 Old rums are aged for at least three years in oak barrels.
They develop their vanilla and caramel aromas and their beautiful warm color.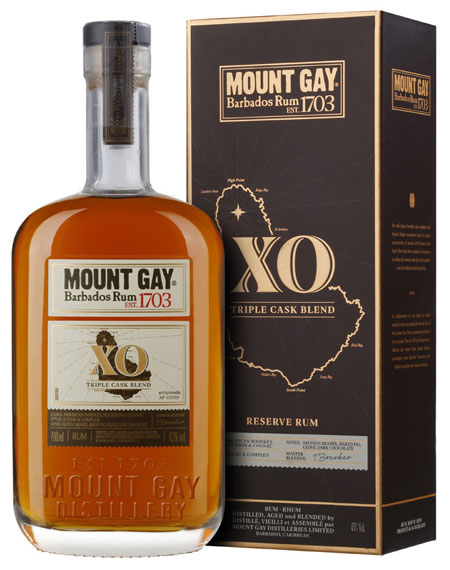 As an aperitif or as a digestive, the rums arranged unveil new flavours, exuberant fruits, cane sugar and vanilla.
Concentrated aromatic essences, bitters are essential for the preparation of cocktails. Two drops will bring a magic touch to all your recipes.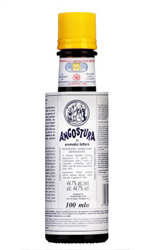 Discover other cocktails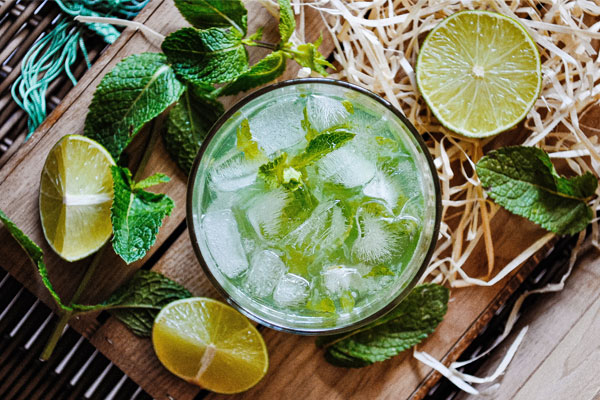 Share this content
Comments
hmmm, les incontournables me font tourner la tête ! tout cocktail avec de bons rhums agricole est toujours TOUJOURS bon; mais c'est pas le genre qu'il faut boire à la paille en métal ! bel article, david
12/21/2021
Super article ! Très complet. Et super sélection de rhums arrangés, par ailleurs :)
01/07/2020
Excellente article !! De mon côté je vais essayé votre Gingerspiced cocktail ce we. Ca a l'air canon !
05/31/2019