Grant's Haggis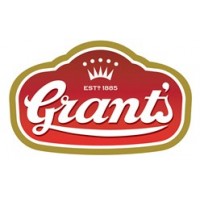 For over 120 years, Grant's offers very good meals made with traditional scottish and irish recipes, with the famous Haggis. Grant's Haggis is present in more than 40 countries worldwide.
Grant's was created in 1885 in Glasgow in a family butcher shop. The company makes very good irish and scottish dishes. Grant's respect the tradition of excellence by using the best ingredients for the best dishes.
More
Copyright © 2017 - Le Comptoir Irlandais - comptoir-irlandais.com - All rights reserved.
ALCOHOL ABUSE IS DANGEROUS FOR HEALTH. DRINK RESPONSIBLY.
FOR YOUR HEALTH, PRACTICE REGULAR PHYSICAL ACTIVITY.
www.mangerbouger.fr