Jacob's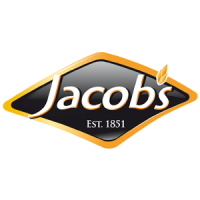 When the Irish remember their childhood, a memory always comes up, that of the packet of Jacob's biscuits in the kitchen cupboard!
Even today, Jacob's makes it a duty to perpetuate these values of quality for all its product lines.
More
Copyright © 2017 - Le Comptoir Irlandais - comptoir-irlandais.com - All rights reserved.
ALCOHOL ABUSE IS DANGEROUS FOR HEALTH. DRINK RESPONSIBLY.
FOR YOUR HEALTH, PRACTICE REGULAR PHYSICAL ACTIVITY.
www.mangerbouger.fr