Marmite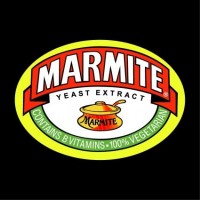 Born in 1902, Marmite is a British spread trademark made with yeast used in beer fermentation and very rich in vitamin B1.
It is also a source of folic acid. Marmite became famous as people usually adore it or hate it because of his very pronounced taste, something the brand takes advantage of through its advertising campaigns, such as "Love it or hate it"! One of the slogans on Marmite advertising t-shirts is: "Je déteste" (in French).
More
Copyright © 2017 - Le Comptoir Irlandais - comptoir-irlandais.com - All rights reserved.
ALCOHOL ABUSE IS DANGEROUS FOR HEALTH. DRINK RESPONSIBLY.
FOR YOUR HEALTH, PRACTICE REGULAR PHYSICAL ACTIVITY.
www.mangerbouger.fr