Black Bottle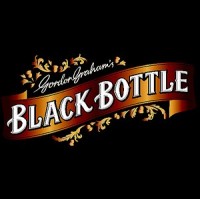 Gordon Graham's Black Bottle or the taste of the unexpected.
The Graham's family had acquired a good reputation for their tea blends but did not wish to rest on their laurels. As Scots, nothing was more glorious than producing whisky.
In 1879, Master Blender Gordon Graham works days and nights on his creation and then, served a drink to his brothers. They are astonished with the results. They discover a wonderful array of aromas from light floral scents to deep woody and peated notes. The Graham Brothers know that they found the taste of their future.
More
Copyright © 2017 - Le Comptoir Irlandais - comptoir-irlandais.com - All rights reserved.
ALCOHOL ABUSE IS DANGEROUS FOR HEALTH. DRINK RESPONSIBLY.
FOR YOUR HEALTH, PRACTICE REGULAR PHYSICAL ACTIVITY.
www.mangerbouger.fr