Damoiseau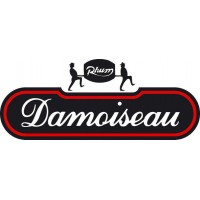 Owner of the Bellevue distillery, Guadalupe, since 1942, the Damoiseau family combines authenticity and tradition of the French West Indies to create the best quality agricultural rum.
True to the craft production of its terroir, the Damoiseau family operates steam-powered crushing machines and a windmill to distill the juice from freshly harvested sugarcanes.
Quality Damoiseau rums are leader in Guadalupe, with more than 50% of the market shares. More than 2 million liters are sold in more than 40 countries, with 75% in Guadalupe and in the Caribbean.
More
Copyright © 2017 - Le Comptoir Irlandais - comptoir-irlandais.com - All rights reserved.
ALCOHOL ABUSE IS DANGEROUS FOR HEALTH. DRINK RESPONSIBLY.
FOR YOUR HEALTH, PRACTICE REGULAR PHYSICAL ACTIVITY.
www.mangerbouger.fr