Sheridans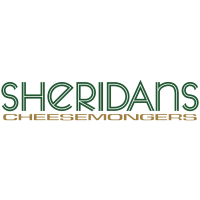 All started in 1995 in the Galway market in Ireland ... At this time, the two Sheridans brothers, Seamus and Kevin sold craft cheeses from Irish farms.
They were quickly overworked and opened a first shop (still in Galway) with cheeses stored up to the ceiling. They become the "Sheridans Cheesemongers". Quickly they combine cheese with other products: olive oil, pâtés, meat ... In 2009, they go further by developing their own products, to their brand: crackers, chutneys and onions marmalade. These are manufactured locally and use quality ingredients. Today, the "Sheridans Cheesmongers" are known and recognized in Ireland. They are at the head of 4 shops and the products of their brand are sold in the finest grocery stores in the country.
More
Copyright © 2017 - Le Comptoir Irlandais - comptoir-irlandais.com - All rights reserved.
ALCOHOL ABUSE IS DANGEROUS FOR HEALTH. DRINK RESPONSIBLY.
FOR YOUR HEALTH, PRACTICE REGULAR PHYSICAL ACTIVITY.
www.mangerbouger.fr