Chivas Regal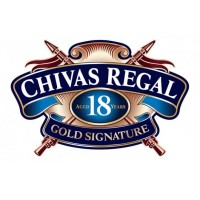 The founders of the Chivas Brothers Co., James & John Chivas, knew that a whisky would be only as good as the steadiness of its quality.
At that time, whiskies used to be rough and did not age well. Hence, the Chivas brothers created extremely smooth quality blended whiskies, and quickly became real pioneers in the art of blending. Others then followed the standards set up by the Chivas Brothers, and, at the beginning of the 20th century, the Chivas Brothers marked history creating a blend of the finest quality they called "Chivas Regal"… Securing the quality and steady flavours and character of Chivas Regal is no other than Colin Scott, who has been Master Blender at Chivas Regal for more than 30 years.
More
Copyright © 2017 - Le Comptoir Irlandais - comptoir-irlandais.com - All rights reserved.
ALCOHOL ABUSE IS DANGEROUS FOR HEALTH. DRINK RESPONSIBLY.
FOR YOUR HEALTH, PRACTICE REGULAR PHYSICAL ACTIVITY.
www.mangerbouger.fr