Port Ellen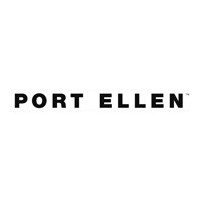 In 1824, the Port Ellen distillery was built on the Isle of Islay, Scotland. Purchased by John Ramsay in 1836, it was the first distillery to export its Single Malt to the United States.
At the cutting edge of technology, Port Ellen is the first distillery that used a spirit safe for distilling. The story of the distillery is complicated, and has alternate periods of closure and production from 1930 to &969. In 1973, it becomes in 1973 a malting house supplying all the island distilleries with smoky malted barley. In 1983, the distillery closes and the spirit production stops. Its salty, smoky spirit has become one of the most sought-after malt by collectors, investors and aficionados.
More
Copyright © 2017 - Le Comptoir Irlandais - comptoir-irlandais.com - All rights reserved.
ALCOHOL ABUSE IS DANGEROUS FOR HEALTH. DRINK RESPONSIBLY.
FOR YOUR HEALTH, PRACTICE REGULAR PHYSICAL ACTIVITY.
www.mangerbouger.fr