Santa Teresa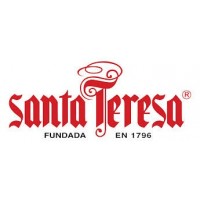 Santa Teresa's estate has been established in 1796, and has been producing light rum.
Its elaboration process starts with the fermentation of molasses, either batch after batch (between one or two days) or continuously during 15 hours (a process co-developed with Bacardi) yielding a four times purer must. These different musts may be distilled in columns to obtain an alcohol with a desired amount of congeners, or craft distilled in pot stills. The maturation is done in tanks up to 18.000 liters capacity or in solera. Worldwide renowned for its quality and originality, the "Ron de Venezuela" became one of the first Appelation of Controlled Origin.
More
Copyright © 2017 - Le Comptoir Irlandais - comptoir-irlandais.com - All rights reserved.
ALCOHOL ABUSE IS DANGEROUS FOR HEALTH. DRINK RESPONSIBLY.
FOR YOUR HEALTH, PRACTICE REGULAR PHYSICAL ACTIVITY.
www.mangerbouger.fr