Chivers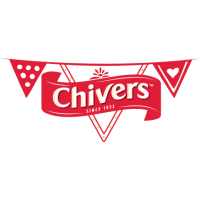 William & John Chivers made their first jellies in 1873, selecting fruits from the family orchard.
They craft delicious marmalades, jams and their very own jelly recipe in 1889. With the engineering knowledge of Charles Lack, they open their first company in 1895. This is how the Chivers brand was born. Chivers products are still produced locally in Drogheda, County Louth, in Ireland. Chivers offers the finest selection of desserts, such as a range of delicious bake-it-yourself jellies.
More
Copyright © 2017 - Le Comptoir Irlandais - comptoir-irlandais.com - All rights reserved.
ALCOHOL ABUSE IS DANGEROUS FOR HEALTH. DRINK RESPONSIBLY.
FOR YOUR HEALTH, PRACTICE REGULAR PHYSICAL ACTIVITY.
www.mangerbouger.fr