Habitation La Favorite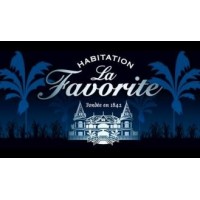 The Favorite distillery, first baptized Jambette in 1842, is located on the Martinique island, in the French West Indies. Owned by the Dormoy family since 1905, it is the last distillery on the island to run entirely by steam.
The white rum from this distillery is considered like the sweetest of Martinique thanks to a particular technique consist of a slow stirring method which respect the natural balance and the softness of distillate.
However, its production is limited to 500,000 liters per year of rum to 55%, although this does not prevent very long aging in oak barrels, of the order of about thirty years for the oldest.
The little anecdote about the name chosen for this distillery goes back to Napoleon, who, during a first tasting of rum, exclaimed saying that this liquor was his "favorite"!
More
Copyright © 2017 - Le Comptoir Irlandais - comptoir-irlandais.com - All rights reserved.
ALCOHOL ABUSE IS DANGEROUS FOR HEALTH. DRINK RESPONSIBLY.
FOR YOUR HEALTH, PRACTICE REGULAR PHYSICAL ACTIVITY.
www.mangerbouger.fr