Rivière du Mât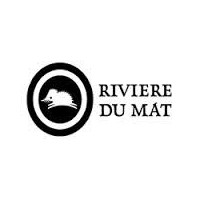 The Rivière du Mât distillery is located in the commune of Saint Benoît, on the Reunion Island.
Running from May to December 24/7, it is the first producer/exporter of rum and alcohol on the island.
It is also the largest of the three local active distilleries, with a daily production capacity of 40,000 liters of rum (theoretical data).
The molasses used come from the 2 sugar refineries in activity on the island, Gol and Bois Rouge. Concerning distillation, Rivière du Mât uses two columns, the first one operating in a simple way, producing powerful rums. The other one permit to obtain softer rums, by a triple process (exhaustion, concentration, rectification). The barrels used for aging are multiple, French and American, old or new, the aim being to enhance the specific characteristics of the Reunionese terroir, by marking the spices.
The various rums of this distillery, classic or agricultural, are among the most rewarded in recent years.
More
Copyright © 2017 - Le Comptoir Irlandais - comptoir-irlandais.com - All rights reserved.
ALCOHOL ABUSE IS DANGEROUS FOR HEALTH. DRINK RESPONSIBLY.
FOR YOUR HEALTH, PRACTICE REGULAR PHYSICAL ACTIVITY.
www.mangerbouger.fr