Douglas Laing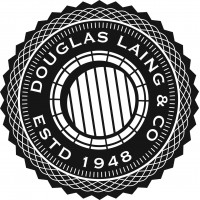 Established in 1948, Douglas Laing is a leading creator and purveyor of the finest Scotch Whisky with particular focus on artisan, Small Batch and Single Cask bottlings. A proud family business in its third generation which goal is to continually exceed the expectations of customers and consumers around the world by offering the most special, quality-driven and unique Scotch Whisky experience.
From our long-held stocks, we hand select the finest, and often rarest, Scotch Whisky casks from across all of Scotland's Whisky regions and bottle them as the distiller intended; at high alcohol strength, and without colouring or chill-filtration. By adding nothing and taking nothing away, we offer the consumer an experience close to sampling Whisky straight from the cask in the depths of a cold, dank distillery warehouse.
More
Copyright © 2017 - Le Comptoir Irlandais - comptoir-irlandais.com - All rights reserved.
ALCOHOL ABUSE IS DANGEROUS FOR HEALTH. DRINK RESPONSIBLY.
FOR YOUR HEALTH, PRACTICE REGULAR PHYSICAL ACTIVITY.
www.mangerbouger.fr