Deliveries by Colissimo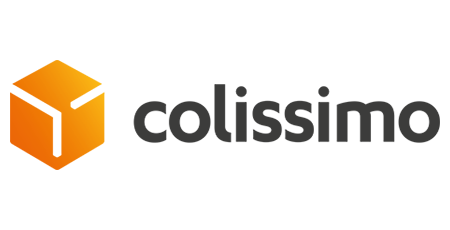 Our standard delivery service is provided by Colissimo solution by La Poste.
Find our rates by clicking here.
When placing an order, we advise you to provide any useful information concerning the delivery: address and telephone number so we can easily contact you, as well as additional information that may be required by postal services.
Above a certain significant value, the parcel shall be delivered upon signature to enable tracking.
To provide the best personalised delivery services for outsized, heavy parcels or parcels of significant value, we may select a different carrier than the one usually offered. Information shall be provided if any changes occur.
Metropolitan France and European Union
You may choose home delivery or delivery to your post office or to your local convenience store (Relais Pickup services).
Home delivery: the parcel is either hand-delivered or delivered to your mailbox. If you are not home and if the parcel is oversized, the parcel shall be delivered to your post office. Except for any changes made by postal services, you shall be informed by email 24 hours before the delivery is made.
You may also choose collection point delivery, either:
To your post office: as soon as your parcel arrives, you shall be notified by email or text message, and required to collect your parcel within 10 working days.
To your local convenience store: Colissimo offers the possibility to collect your parcel in more than 5700 convenience stores members of the Pickup network. Choose your nearest convenience store, whether in your working area or close to your holiday spot. As soon as your parcel arrives, you shall receive an email and be required to collect your parcel within 10 working days.
To your Cityssimo collection point: automatic Cityssimo collection points are accessible 24/7 (except in shopping galleries) where you may collect your parcel with your personal codes. As soon as your parcel arrives, you shall receive a text message with your personal codes and be required to collect your parcel within 10 working days.
The Customer chooses a delivery mode between aforementioned options, provided these services are made available by La Poste in his area. The Customer has sole responsibility in choosing the appropriate delivery mode in regard to the order and its content. The Company Le Comptoir Irlandais shall not be liable for the Customer's choice and the delivery mode suitability.
Overseas Departments and Territories
Colissimo delivers your parcel at home for all European Union and Overseas Departments and Territories deliveries. Parcel tracking is available from dispatch to final delivery in EU countries (except Estonia), Guadeloupe (St Barthelemy and St Martin included), Martinique, La Reunion, French Guyana and Mayotte.
Tracking is only available up to the exit point from metropolitan France for deliveries to St Pierre & Miquelon, New Caledonia and territories, French Polynesia, Wallis & Futuna, as well as for French Arctic, Southern and Antarctic Territories.