Fox's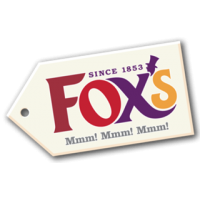 Impossible to resist these generous and delicious cookies!
From very humble beginnings as a small biscuit factory at the north of England, more than 150 years ago, the Fox's company developed into one of the first leading cookie brands in the United Kingdom. The philosophy of Fox's Biscuits is to offer always the most innovative, imaginative and irresistible cookies.
More
Copyright © 2017 - Le Comptoir Irlandais - comptoir-irlandais.com - All rights reserved.
ALCOHOL ABUSE IS DANGEROUS FOR HEALTH. DRINK RESPONSIBLY.
FOR YOUR HEALTH, PRACTICE REGULAR PHYSICAL ACTIVITY.
www.mangerbouger.fr