Old Pulteney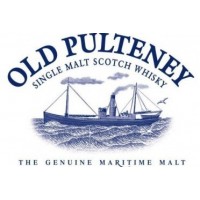 Not only is Old Pulteney the most northern distillery of Scotland (Orkneys excepted), but the distillery has many other reasons to capture the mind of the malt aficionados…
Property of Allied Domecq, Old Pulteney was purchased at the end of the last century by Inver House, who wishes to focus on the twelve-year old version, even if the malt is also greatly appreciated by blenders.
This change of ownership was followed by refurbishments and renovations works, but this never changed the true style of the distillery. The wide, bellying and imposing stills are developing into an intricate pipe system, distributing the precious distillate through copper spirals and curves.
Is this why Old Pulteney is so fascinating and so richly aromatic? The peat is there, a hint or a scoop of it depending on the bottling, together with cereals, sherry sometimes, for some blends. But let's not forget the sea, everywhere from the nose to the glass, through its salty and iodized accent of rare strength.
More
Copyright © 2017 - Le Comptoir Irlandais - comptoir-irlandais.com - All rights reserved.
ALCOHOL ABUSE IS DANGEROUS FOR HEALTH. DRINK RESPONSIBLY.
FOR YOUR HEALTH, PRACTICE REGULAR PHYSICAL ACTIVITY.
www.mangerbouger.fr