tweed, from a rough and austere material to a chic and trendy fabric...
Some view tweed as an itchy, stodgy fabric only worn by aging college professors, gentlemen in the british countryside or american East Coast intellectuals.

Yet, if tweed was a way for the farmers to battle the chilly and damp climate in Scotland and Ireland, it has been transformed across the centuries to become nowadays, a trendy piece of clothing which has been adopted in the fashion industry and is regularly worn by celebrities (Brad Pitt, Ryan Gosling, Kate Midleton etc.)
Tweed - Its story
Tweed was originally hand woven: it was rough, thick and felted and the colours were muted. It was truly a working man's cloth.
As for the name, there are a couple of theories:
- One of them attributed the name to the Tweed River and its valley, in Scotland, where the cloth was made.
- The other one comes from a more popular legend saying that the name tweed is a twist on the Scottish word for "tweel" (or twill), which is the signature weave of the fabric. In 1826, a London clerk would have accidentally transcribed an order to "tweel" and written "tweed" instead. From there, the name would have come into use.
Whatever its origin, tweed is a rugged fabric, resistant to wind and water, with excellent insulating properties.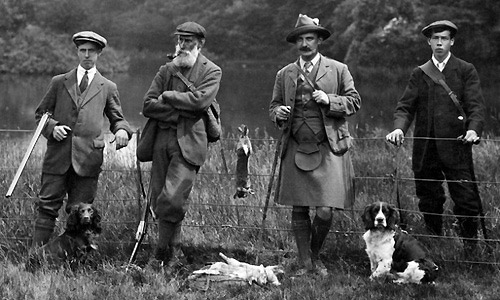 Then, tweed has entered a new phase, in the first half of the XIXth century, when the English noblemen have acquired estates in Scotland to expand the leisure activities such as hunting, shooting or fishing.
They wanted to create their own tweed pattern which would be both distinctive and practical. Tweed needed to provide camouflage for hunting and deer stalking. As such, the colours were derived from the surrounding landscapes and even the brightest tweeds were made to blend with the heather, woods and rocky terrains.
In the XIXth century and the beginning of the XXth century, tweed has been adopted as the ideal sporting attire. The English gentry was wearing tweed as the ideal outdoor cloth on their upcountry estates. Wearing tweed allowed hunting or fishing in comfortable conditions.
The XIXth century Victorian middle class, wanting to be associated with the upper class, has begun to wear tweed for any sporting event such as golf, cycling, tennis, motoring or climbing.
Tweed was perfectly adapted for the countryside and the leisure activities: it wasn't worn in the city though.
In 1954, Coco Chanel, always known to be avant-gardiste, gives tweed a modern twist by designing a wrap skirt stopping at the knees and the iconic straight jacket which was inspired by the Austrian military uniforms. The success is immediate and the most influential personalities at that time (Brigitte Bardot, Romy Schneider...) wear it proudly.
Nowadays, lots of haute-couture fashion designers use tweed and order bespoke textural fabrics which are woven using a variety of different kinds of yarns and threads.
Tweed is now seen as sophisticated. Several subculture movements such as hipsters or preppies, have enthusiastically adopted tweed as a part of their wardrobe repertoire.
This periodic return to tweed not only helps to keep its tradition alive but also serves to inject new life and energy into this iconic cloth.
Nowadays, a well-thought and well-tailored tweed jacket evokes a certain refined elegance for any man. However, its rustic outdoor heritage also makes it very democratic and it can be worn by all classes.
The tweed cap has also become an emblematic accessory of the masculine wardrobe and is regularly borrowed by women.
Tweed - Types and patterns
It's easy to get confused on the different types of tweed:
- Some are named from the sheep that originally produced the wool.
- Others have their names from the region from which they came.
- Some others took the name of the function they were requested to perform.
- And some are gathered under a brand name.
Among tweeds that are named from the sheep, we can list Cheviot tweed or Shetland tweed.
Donegal tweed comes from the Irish county of Donegal, hence the name. The fabric is thick, which gives it a rustic look and it features contrast-coloured spots that produce a casual and sporty look.
In the functionally names tweeds, we can find for example, a gamekeeper tweed which is heavier and allow a greater insulation and protection on cold days. There also is the thornproof tweed, woven with high twist fibres to make to cloth tough and resistant to tears and punctures: it's extremely convenient for hunting or hiking through thick underbrush, brambles and gorse.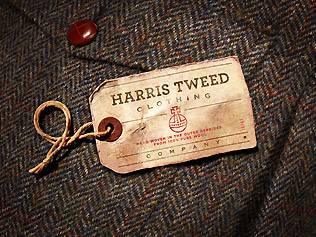 And last, among tweeds that are brought together on a brand name, Harris Tweed is of course the most famous one.
This tweed has an open, loose twill weave that is rough to the touch.
Harris Tweed is a trade mark that names a fabric that has been hand woven by the islanders at their homes in the Outer Hebrides, finished in the Outer Hebrides and made from pure virgin wool dyed and spun in the Outer Hebrides.
This brand was created to protect the islanders: their skills are passed down from generation to generation in the Outer Hebrides.
Tweed comes in a variety of patterns and weavers that contribute to the look and durability of the fabric:
- Plain Twill: this is a simple weave with a diagonal pattern running throughout.
- Overcheck Twill: it's a plain twill with a large checked design overlaid in a contrasting colour.
- Plain Herringbone: the V shapes are very pleasing to the eye.
- Houndstooth: this pattern is known to be very effective for camouflage.
- Checked: It is made of horizontal and vertical lines that create small squares. It can be sometimes enhances by a larger overcheck in a different colour.
- Barleycorn: those tweeds are typically coarse and have a weave that produces the effect of barley kernels when viewed closely. It's a very lively pattern.
- Striped: they incorporate vertical lines to create visible stripes of various sizes.
- Overcheck Herringbone: this pattern consists of a herringbone weave overlaid with a check in various colours.
- Tartans and plaids: the traditional Scottish cloth can be woven as tweed.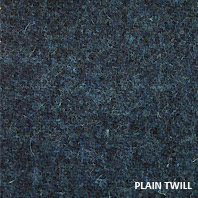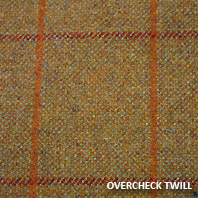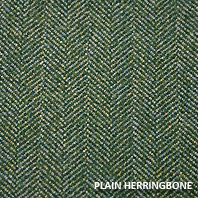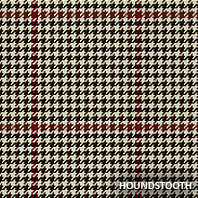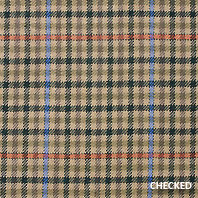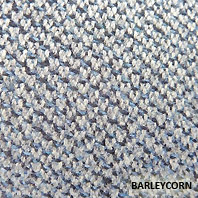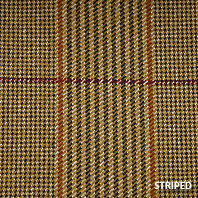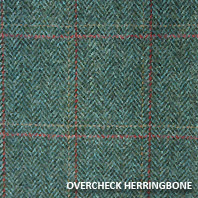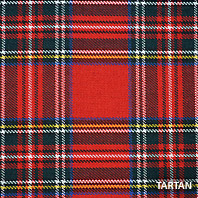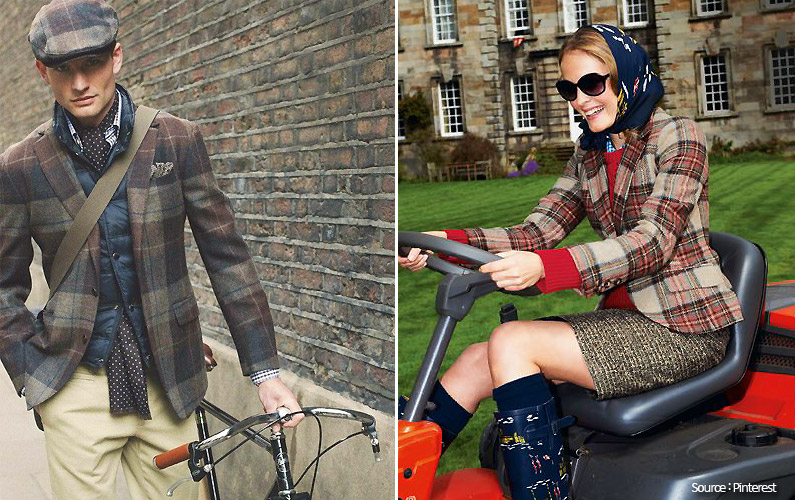 Discover our selection of tweed jackets and caps by clicking here.

Our tweed selection >