Proper No.Twelve 70cl 40°
Brand
:
Proper No. Twelve
/
Country
:
Ireland
/
Reference:
:
23706
Proper No.Twelve is an Irish whiskey born from the collaboration between Conor McGregor and whiskey experts.

This Irish whiskey is a blend of grain whiskey and Irish Single Malt. The whole has aged for a minimum of three years in American oak barrels having previously contained Bourbon.

The triple distillation of Irish whiskey brings a lot of sweetness with fruity and floral flavours to the whiskey. Master Distiller created the Proper No. Twelve by designing an ideal balance of vanilla, honey and toasted wood notes.

Proper No.Twelve whiskey's name refers to the Crumlin district, Dublin 12, where Conor McGregor was born and raised.

Proper No. Twelve is the Irish whiskey brand created by renowned Conor McGregor in partnership with an Irish distillery.
A true legend in Ireland, Conor McGregor was born in Crumlin, a popular district of Dublin.
Provocative and passionate but also a lover of whiskey, he decided to develop with the expertise of a distillery and his team, an Irish whiskey, a unique blend of grain whiskey and Single Malt: Proper No. Twelve was born.
With his Proper No. Twelve Irish Whiskey, Conor McGregor and his team pledge to support First Responder organizations around the world at US $5 per bottle sold, up to $1 million a year.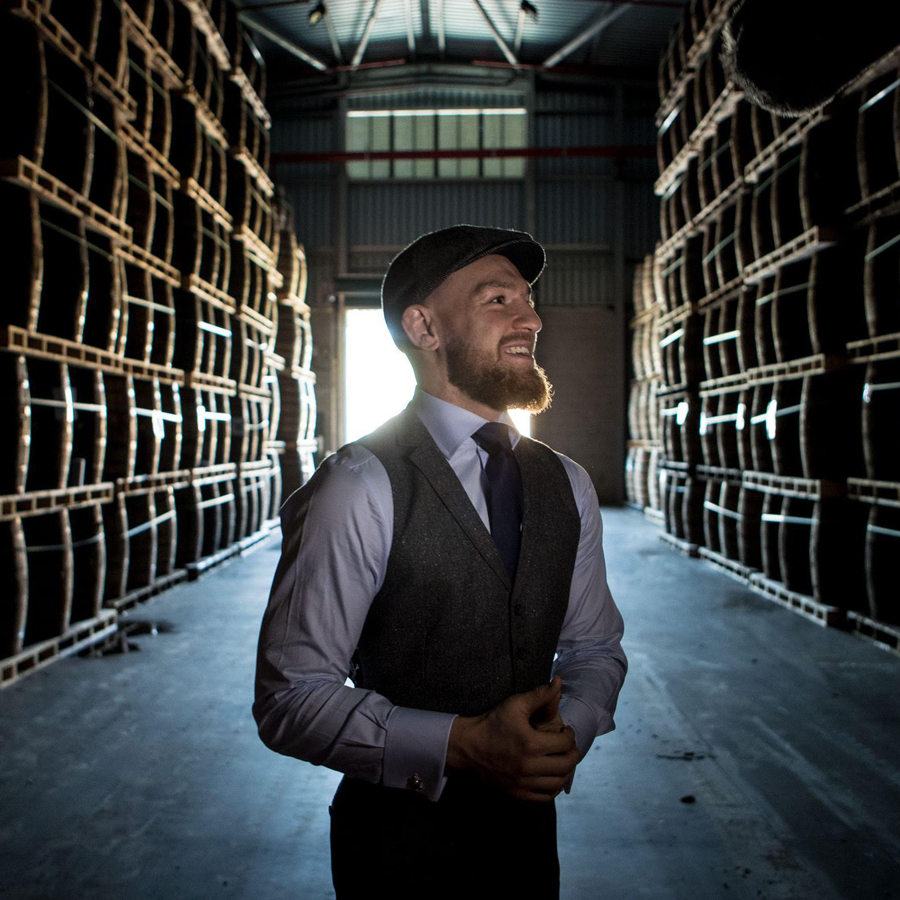 Quick view

Best pick

One of the most refined and accomplished whiskeys of The Old Bushmills distillery, with an exceptional richness and sophistication brought by the wood finish.

In Stock

Quick view

Best pick

A set of 8 Scandinavian whisky stones shaped like ice-cubes for a genuine wisky "on the rocks"! Discover the unique thermal properties of these soapstones.

In Stock

Quick view

Best pick

Designed in ireland to offer a unique and perfect tasting of whiskey, Túath crystalline whiskey glass concentrates the best know-how.

In Stock