Whyte & Mackay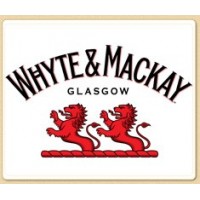 The Whyte & Mackay packaging is evocative of the blue Scottish flag, reminding of the true spirit of this brand leader in Scotland, which is perfect harmony between centenary traditions and contemporary values.
The Whyte & Mackay Company has been created on the Glasgow docks in 1844. With 4 malt distilleries and one grain distillery in the Highlands, Scotland, the Whyte & Mackay Company produces, assembles and bottles Scotch whisky and other spirits for the export market to many countries worldwide.
Whyte & Mackay Scotch Whisky is the Scots first choice. In the 1870's, with a choice of 35 malt whiskies and some grain whiskies of four regions in Scotland, the company created a blend that met tremendous success : the "Whyte & Mackay Special".
More
Copyright © 2017 - Le Comptoir Irlandais - comptoir-irlandais.com - All rights reserved.
ALCOHOL ABUSE IS DANGEROUS FOR HEALTH. DRINK RESPONSIBLY.
FOR YOUR HEALTH, PRACTICE REGULAR PHYSICAL ACTIVITY.
www.mangerbouger.fr