Celtic Lands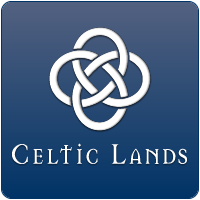 Celtic Lands gets its inspiration through celtic art to create its jewellery and gifts.
Its creations are timeless and have the symbols of the celtic culture. For over 30 years, the family company creates and sells unique jewellery in the region of Cornwall in England. Each piece is carefully selected by silvermiths to insure quality and originality.
More
Copyright © 2017 - Le Comptoir Irlandais - comptoir-irlandais.com - All rights reserved.
ALCOHOL ABUSE IS DANGEROUS FOR HEALTH. DRINK RESPONSIBLY.
FOR YOUR HEALTH, PRACTICE REGULAR PHYSICAL ACTIVITY.
www.mangerbouger.fr