Islay Boys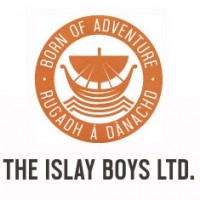 Donald McKenzie and Smith Mackay are the "Islay Boys", famous whisky ambassadors, from the Port Charlotte village and Portnahaven on the Rhinns peninsula, west side of Islay island.
They both grew up on this famous island in the middle of eight Islay distillery, peat run through their veins. For their first collaboration under the "Islay Boys" label, they created Flatnöse, a rich blend with peppery spicy shades. After traveling around the world from New York to Paris to Zanzibar, they add their experience to create good whisky.
More
Copyright © 2017 - Le Comptoir Irlandais - comptoir-irlandais.com - All rights reserved.
ALCOHOL ABUSE IS DANGEROUS FOR HEALTH. DRINK RESPONSIBLY.
FOR YOUR HEALTH, PRACTICE REGULAR PHYSICAL ACTIVITY.
www.mangerbouger.fr