Jefferson's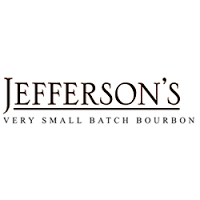 Discover Jefferson's Bourbon from the Kentucky Artisan Distillery in Crestwood in Kentucky.
Jefferson's was created in 1997 by Trey Zoeller and his father Chet. They followed the family tradition which has been lasting for over 8 generations. They chose Thomas Jefferson for the name and image of their brand. He was the third president of the United States of America from 1801 to 1809. He was known for his curiosity and open mind. Indeed, for Trey Zoeller, to made a good Bourbon, you have to be curious, open minded, hardy and surpass oneself.
Jefferson's Bourbon is made in very small batches to reveal the aromas of the wood.
More
Copyright © 2017 - Le Comptoir Irlandais - comptoir-irlandais.com - All rights reserved.
ALCOHOL ABUSE IS DANGEROUS FOR HEALTH. DRINK RESPONSIBLY.
FOR YOUR HEALTH, PRACTICE REGULAR PHYSICAL ACTIVITY.
www.mangerbouger.fr