Black Sheep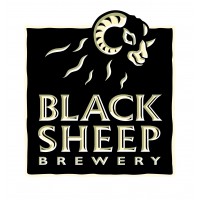 The Black Sheep Brewery was born in Masham, Yorkshire, in 1992. His owner Paul Theakston, comes from a family of six generations of master brewers. He first distributed his beers in local pubs.
The family brewery had been bought by the Scottish & Newcastle Breweries, but Paul Theakston chose to work according to the family tradition, in a small brewery and not for a corporation. He purchased a small Victorian building and travelled England to seek appropriate equipment to create the perfect old-style brewery. Today, the Black Sheep brewery is a must-see place located at the heart of the Yorkshire Dales natural park.
Beer specialist Roger Protz, describes the success of Black Sheep brewery as a "modern miracle". The quality of the products plays here a great role as the beer is produced with Yorkshire Dales spring water, Maris Otter malted barley for extra aromas, wheat for natural foam, roasted malt for colour and flavour, together with English hop for a most refreshing beer…
More
Copyright © 2017 - Le Comptoir Irlandais - comptoir-irlandais.com - All rights reserved.
ALCOHOL ABUSE IS DANGEROUS FOR HEALTH. DRINK RESPONSIBLY.
FOR YOUR HEALTH, PRACTICE REGULAR PHYSICAL ACTIVITY.
www.mangerbouger.fr