Cragganmore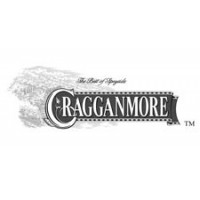 As early as the end of the 17th century, The Scots developed their illegal whisky distilleries around the Strathspey farms.
At the heart of this "golden triangle", where the Spey and the Avon merges, the famous John Smith founded in 1869 the Cragganmore distillery. His reputation of best distiller in all Speyside was quickly established. Smith conceived atypical stills for its Cragganmore whisky: a flat capital replacing the traditional swan necks, enables the reflux of the heaviest alcoholic vapours, for an even more sublte Single Malt. The unique character of Cragganmore ranks the distillery in the Classic Malts Selection. Created more than 20 years ago, this selection recognises Single Malts crafted in the tradition of iconic distilleries, and offers the most impressive whisky styles Scotland has to offer.
More
Copyright © 2017 - Le Comptoir Irlandais - comptoir-irlandais.com - All rights reserved.
ALCOHOL ABUSE IS DANGEROUS FOR HEALTH. DRINK RESPONSIBLY.
FOR YOUR HEALTH, PRACTICE REGULAR PHYSICAL ACTIVITY.
www.mangerbouger.fr