Glendalough Triple Barrel 30th Anniversary 70 cl 42°
Distillery
:
Glendalough
/
Country
:
Ireland
/
Reference:
:
23194
The Glendalough distillery has made a special edition Triple Barrel that Le Comptoir Irlandais has chosen for its 30th anniversary. Only 498 bottles have been bottled on 8th May 2017.

To make this Triple Barrel, Glendalough used its Double Barrel Single Grain as a base. As it has been awarded several times, a finishing touch was added to make the Triple Barrel. This whiskey has first aged in Bourbon barrels for 3 and a half years, then in Sherry Oloroso barrels for 6 months and to end its aging, it had matured in 12 rare Madeira Sherry casks.
The result is remarkable for an irish whiskey distilled in Coffey stills. This Single Grain is spicy, fruity with rich flavours thanks to the Madeira casks, we notice the influence of the heat and the tropical air ocean.
On 19th october 2017, this whiskey was awarded the "Best Single Grain" at the Irish Whiskey Awards.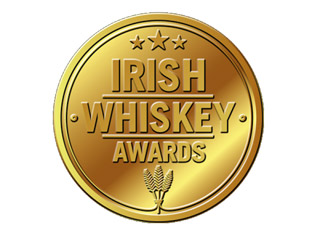 Wishing to revive the traditional Irish distilleries, five friends from Wiclow and Dublin created the Glendalough distillery.
In the 18th and 19th centuries, Ireland boasted more than 200 distilleries, which until recently dropped to a small handful. Glendalough was created to pay homage to the Irish distilling heritage. The young craft distillery produces today a range of innovative and traditional spirits, from Poitín to whiskeys and botanical gins, relying on heritage and tradition of the Irish distilleries. Glendalough is the first Irish craft distillery.