Barbour Wax Dressing 200 ml
Brand
:
Barbour
/
Reference:
:
34209
Classic Treatment for your wax jacket, for all wax coats and jackets.
Made to the same original formula as that used in making Barbour fabrics, it's easy to apply (either to to the whole garment, or to the parts which get the most wear, such as elbows, creases and pocket edges), and helps preserve both the fabric and its waterproof qualities.
Directions: Brush all surplus dirt from the garment. If necessary, sponge down with clean cold water. Reproof in a warm room standing container in hot water to soften the dressing. Work dressing well into the garment using a clean cloth or sponge. Special attention should be given to areas which appear to be dry and lighter in colour, the shoulders and neck seams and areas subject to the most abrasion eg. pockets and creases in sleeves.
For a real "factory" finish blow evenly all over with a hairdryer. Hang garment overnight in a warm place.

Regular re-proofing is essential as it protects the fabric, maintains its waterproof qualities and ensures a long, useful life.

Barbour is established in 1894 in South Shields by John Barbour, who wished to create robust, waterproof wear, adapted to rough weather, for the workers' communities of North-Eastern Scotland.
Contact your store for point of sale availability.
Waxed cotton was then a true revolution, in comparison to the stiff cotton jackets that docker workers and fishermen used to waterproof with tar and fish grease. This new material enabled to craft jackets of better quality, much more comfortable and easy to wear and altogether weatherproof.
Barbour has always been a family story and a family business, faithful to its exceptional knowledge and popular amongst royal personalities and media celebs. Until today, Barbour jackets are handmade in the Simonside workshops of South Shields, and more than 100 000 jackets are produced each year.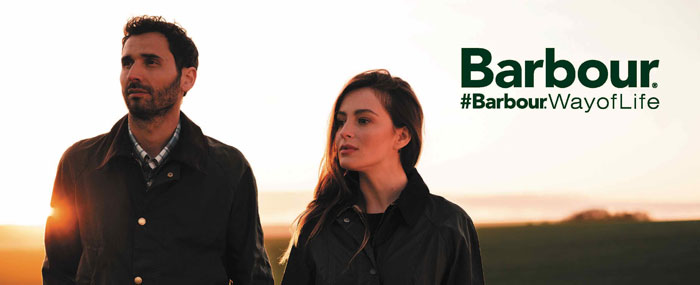 Each Barbour jacket feature a brass ring on the front zip, a stormfly flap with snap buttons, two bellowed pockets, two handwarmer pockets lined with moleskine and the traditional velvet collar with snap buttons for an additional hood.
Barbour International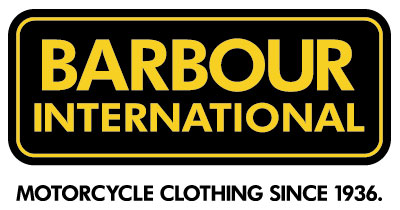 In 1936, Barbour created its subsidiary Barbour International in 1936, specialised in a men's collection dedicated to the world of motorcycling. This subsidiary uses the know-how of the parent company while incorporating motorcycle protections into its quality jackets. Barbour International has taken the name of the "International Six Days" which is the oldest annual competition organized by the International Federation of Motorcycling.