Le Comptoir Irlandais - Lannion
Le Comptoir Irlandais de Lannion
Opening hours
Mardi
9h30-12h30 / 14h-19h
Mercredi
9h30-12h30 / 14h-19h
Vendredi
9h30-12h30 / 14h-19h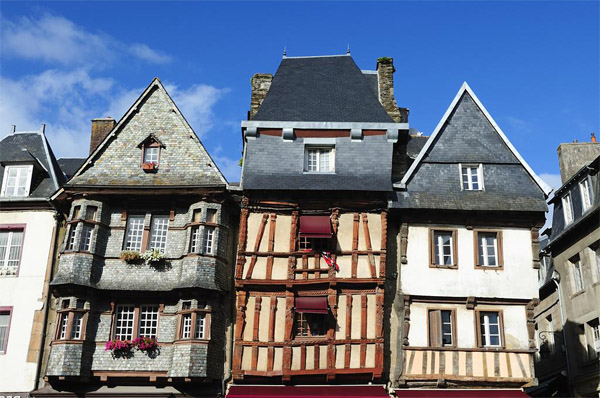 Lannion is a city of character with its squares, streets, paved alleys and half-timbered houses or slates as well as mansions and mansions.
Nolwenn E. and his team welcomes you to the Comptoir Irlandais of Lannion located at 5 Rue Emile Le Taillandier, 100m from Les Halles, towards the quays.
Whisky cellar in Lannion
Le Comptoir Irlandais of Lannion offers a wide selection of whiskies from Ireland, Scotland, Japan and around the world. Discover also our Caribbean and other countries rums, gins, liqueurs, Anglo-Saxon and Breton beers. Whatever your style, let yourself be guided among the many possibilities offered by our cellar.
Anglo-Saxon fine food and tea specialist
Le Comptoir Irlandais shop offers a whole grocery area in which you can find a wide range of teas. Drink particularly appreciated by Anglo-Saxons, find more than 150 references of teas and infusions for a unique tasting moment.
We complete our grocery department with various products from the Breton culinary culture with rillettes, terrines and tapas, and Anglo-Saxon with shortbreads biscuits, marmalades and jams, or chutneys, pickles, HP and Worcestershire sauces… All directly imported from Ireland, Scotland and England.
Women's and men's clothing store
For fashion enthusiasts looking for quality, Le Comptoir Irlandais highlights every year collections of women's and men's clothing made with top-quality materials: merino wool, lambswool, cotton… Our famous Aran sweaters are directly imported from Ireland for optimal comfort.
Our outdoor collection will seduce you with its duffle-coats, coats, rugby polos and accessories such as hats, hats, scarves and bags.
Crack also for the sweetness of our mohair and lambswool plaids, beautiful natural quality materials.
Beautiful traditional shop.




09-2017
A typical Irish shop with a very wide choice of beers and whiskies And a few nice clothing from the Barbour brand.
06-2017
Many Anglo Saxon products, wide choice of beers.
06-2017
Selected for you
Back to stores list