Le Comptoir Irlandais - Nantes
Le Comptoir Irlandais de Nantes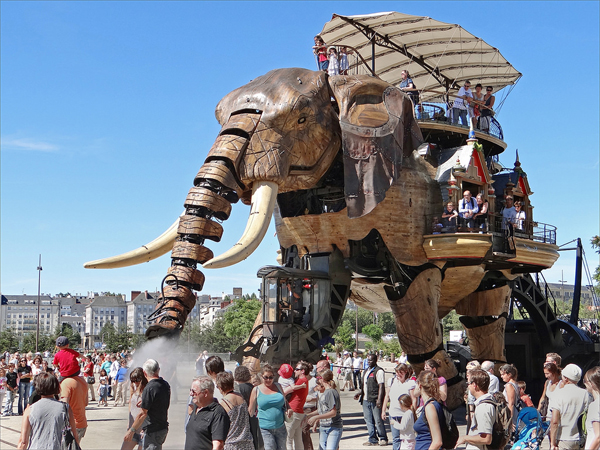 As the former capital of Brittany, Nantes is a city with an exceptional architectural heritage and renowned gastronomy.
Mattéo M. and his team welcome you at Le Comptoir Irlandais in Nantes, 12 Rue de Verdun, atthe corner of rue de Strasbourg, between the Cathedral and the Galeries Lafayette.
Whisky cellar in Nantes
Le Comptoir Irlandais whiskies come from Scotland, Ireland, Japan and many other countries. Our expertise allows us to offer you more than 1400 references of whiskies, for all tastes and all desires.
And to vary the pleasures, our cellar has a choice of gins, rums, Breton and Anglo-Saxon beers, liqueurs, ciders. A unique spirits cellar in Nantes.
Anglo-Saxon fine food and tea specialist
Le Comptoir Irlandais has gathered in its grocery section, a wide selection of teas and infusions. Find more than 150 references to vary the pleasures and find your favourite.
The rich Anglo-Saxon culinary culture allows us to expand our range with products directly from Ireland, Scotland and England. Try shortbreads, marmalades and jams, or chutneys, pickles, HP sauces and Worcestershire… Or fall for more local specialities from Brittany: sea spreads, patés, and tapas.
Women's and men's clothing store
Our Nantes boutique offers to quality lovers a selection of textile items made of merino wool, lambswool or cotton. Our Aran sweaters, directly imported from Ireland, perfectly reflect all the know-how of their country of origin and guarantee remarkable comfort.
For your interior, the plaids will bring you a great softness thanks to their luxurious materials (mohair, lambswool etc.).
For the outside, choose duffle-coats, coats, rugby polos, hats, scarves and bags from our outdoor collection for an ultimate comfort.
Wonderful keep going!


06-2021
I love this place!

I love this place!


03-2021
Excellent welcome!

Nice shop, very good products from Ireland, to do in Nantes!


01-2021
Very nice

Which choice !! Perfect welcome!
09-08-2020
Wide choice

Wide choice of Irish clothes and of rums and whiskies. Wide sizes available.


02-2020
Spirits specialist

A divine rum and whisky collection sold by connoisseurs and for connoisseurs. Great welcome and listening. Of course, a lot of Irish items to find. Quality is the rule. I highly recommend that shop.


12-2019
Quality products

Shop of quality Irish products. I used to go there for the Barbour jackets. I will not fail to go back.


05-2019
The shop is wel-stocked. A wide choice of typical products of all kind is to be found, and this at reasonable prices. The staff could not be more friendly, welcoming and of better advice.


04-2019
An awesome shop

Hobnobs, Scottish beers, Irish mist, nice glasses… in short, an awesome shop.
Friendly staff.


03-2019
Good beers !

Great shop with a very good range of beers, at reasonable prices on top of that !


03-2019
Selected for you
Back to stores list