Celtic Magic Celtic Knot Pendant
Brand
:
Sea Gems
/
Country
:
England
/
Reference:
:
36770
Interlaced knots pendant. This pendant changes colour according to the wearer's emotions.
Chain length: 41 cm.
Each colours reflects an emotion.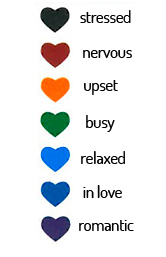 Sea Gems is a family business that has been crafting jewellery for more than 30 years in Cornwall, England.
Their jewellery collection is inspired by the rich Celtic past and traditions but also by modern designs and trends.