INK by Le Comptoir Irlandais
INK #1 and #2 bring together exceptional Single Malts. Selected by our experts, this range draws its essence in the art of distillation with rare and impressive distillates highlighted by perfectly realized maturations. A complex alchemy of whisky, wood and time, like the unexpected and extraordinary mixtures of colour inks...

There are 12 products.
Showing 1 - 12 of 12 items
Quick view

This 11-year-old Royal Brackla whiskey has been aged in a first-fill, unpeated Bourbon cask, it has a very good balance in the mouth.

In Stock

Caol Ila offers a powerful, very balanced and peaty nine-year-old Single Malt that will appeal to peat lovers but also to those less adept.

In Stock

Bunnahabhain is a 2008 Single Malt, light and delicate, its aging in Sherry casks gives it more rustic aromas.

In Stock

Quick view

This 12 years old Inchgower is a Single Malt aged in Hogshead casks, bottled at 61.2 °, it has fresh and herbaceous notes.

In Stock

Quick view

A rare and exceptional whisky. This new limited edition has been specially selected by our experts for its beautiful patina and liveliness.

In Stock

Quick view

Archive

Our Ink # 1 S.V. range offers you this fantastic Glenlivet 2006 Sherry Butt with spicy and fruity notes. Explosive.

Our Ink#1 S.V. range presents an exclusive edition of Caol Ila distilled in 2013 and aged in wine barrels. A beautiful result, peat and rich.

A very sweet and rich whisky with brioche, caramel and toffee aromas combined with a fresh and fruity profile. An exclusivity of Le Comptoir Irlandais.

Out of stock
Contact your store.

A young and lively Single Cask Bunnahabhain that has undergone a short aging in barrel to limit the influence of wood and allow the peat to be fully expressed.

Quick view

Archive

A unique and exuberant Single Cask with rich and gourmet notes. An exclusivity from Le Comptoir Irlandais' Ink#1 S.V. range.

This unusual Speyside was distilled in 2009 and aged in a first fill cask from Hogshead, it is bottled at 46° in 2020.

Out of stock
Contact your store.

Quick view
Showing 1 - 12 of 12 items
After a first INK# 1 collection in 2019, discover the new selection of our experts in 2020 with INK# 2 and 6 new bottlings in limited version.
We invite you to discover this new collection and the philosophy that has allowed our experts to make this wonderful selection.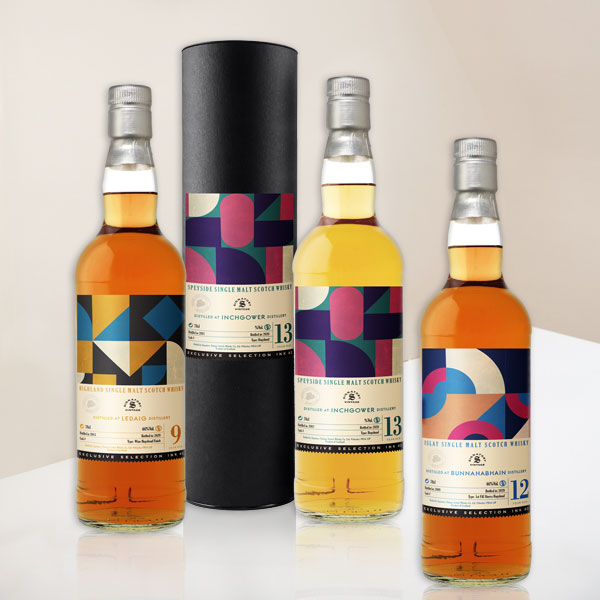 Top of the page